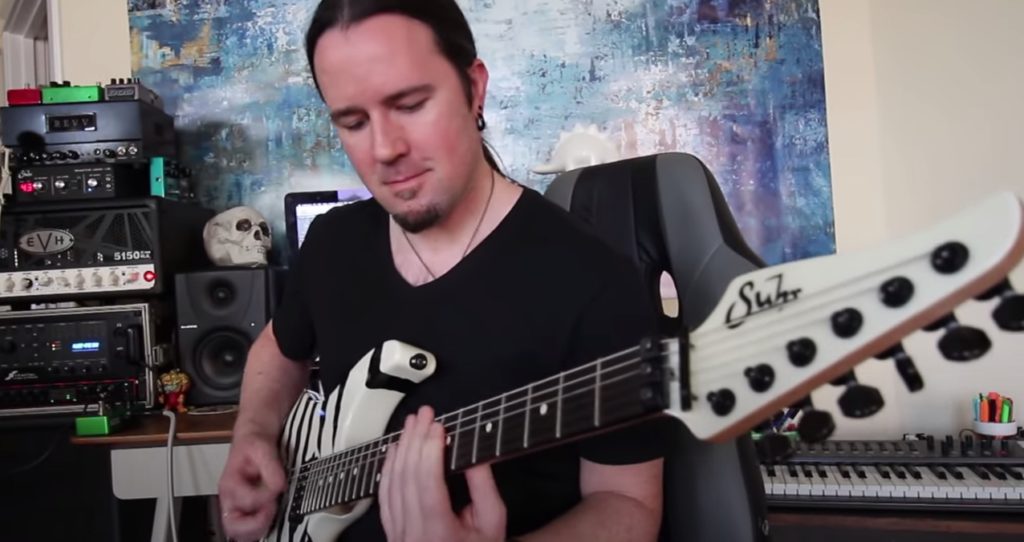 YouTuber guitarist Ben Eller paid respects to Eddie Van Halen in a new video on his channel by breaking down Eddie Van Halen's phenomenal legacy and unique sound.
"Compare Eddie's tone on Van Halen to anybody else's guitar sound in 1978, and it's easy to hear a difference," said Eller. "His highs were higher, his lows were lower, and his dirt was dirtier. There was just more of everything.
"Eddie's vocabulary reads like he took a classic blues master like Hendrix or Clapton, threw in a heavy dash of Jimmy Page's reckless abandon, put that in a blender with Johan Sebastian Bach, added a fuck-ton of caffeine and then injected the resulting mutant with nitroglycerin," said Eller. "Eddie's solos just breathe fire in a way solos never had before and still haven't since."
During the video, Eller riffed through classic Van Halen numbers like "Runnin' With The Devil" and "Best of Both Worlds" through his EVH 5150III 50W 6L6 head.
His tribute also went on to break down Eddie's eccentric playing style and lasting legacy the virtuoso had on music.
"Eddie just knew how to craft hooks that worked, regardless of what instrument they were played on," concluded Eller.
Watch Eller's tribute below.