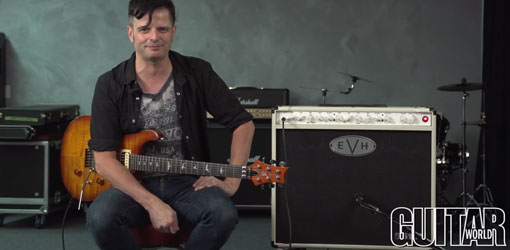 Guitar World recently took some time to run through the EVH 5150III 1×12 50-Watt Combo, taking special note of the amp's ability to perform at a high level in venues where hauling around a half-stack would be overkill.
In a video demo, GW's Paul Riario paid special attention to the power level control that allows the player to adjust the output from 50 watts down to a single watt.
"If you want an amp that just sounds fantastic all-around, this is the one," he said. "Definitely check it out."
Likewise, GW reviewer Chris Gill was impressed with the value and versatility of the amp.
"Everything about the EVH 5150III 1×12 50-watt combo is professional, from its first-class sounds to its rock-solid construction," he wrote. "This is a combo without compromise, and best of all it's the most affordable pathway to Eddie Van Halen's current tone zone."