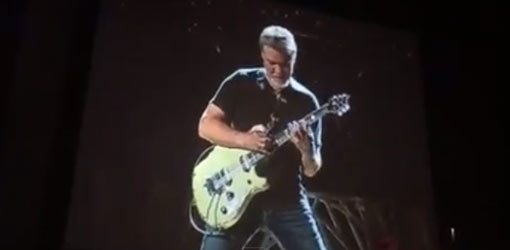 The sounds that Eddie Van Halen can get out of a guitar are seemingly infinite, and of course, well documented.
The axeman furthered his legend this week during a Van Halen show in Phoenix at Ak-Chin Pavilion, as he uncorked a colossal nine-minute solo midway through the Rock and Roll Hall of Famers' set.
Luckily, one enthusiastic fan whipped out their video camera to record the performance, which you can watch below.
Check out the entire solo here and click here for more Van Halen information.