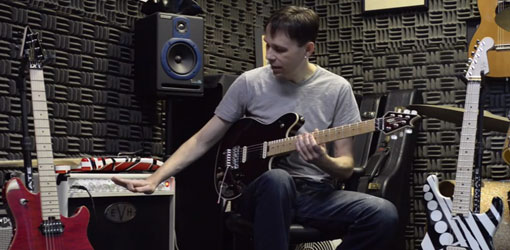 Marcus Brixa of Carlton Music Center in Florida recently picked up several products from the EVH line for a series of demos.
Plugged into the EVH 5150III 1×12 50-Watt Combo, Brixa offered a taste of a Wolfgang's dirty tones.
"Channel three really helps keep that sustain going for days," he said.
Brixa also tested the EVH Wolfgang Standard and the Stripe Series Circles guitar, the latter of which got a Van Halen test as Brixa played a few bars from the classic "Unchained."
Watch the full demo video below.