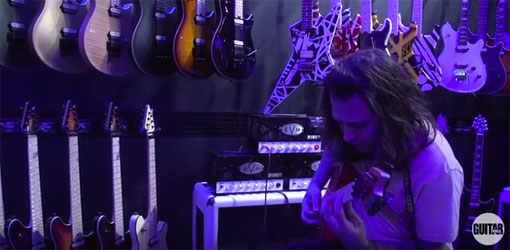 Guitar World just so happened to swing by the EVH NAMM booth while Darkest Hour's Mike Schleibaum was checking out the new 5150 III 15W LBX Head.
Schleibaum was gracious enough to let the cameras roll as he plugged in a Wolfgang Special and showcased just how mighty the diminutive Lunchbox amp sounds.
Check it out in the clip below.