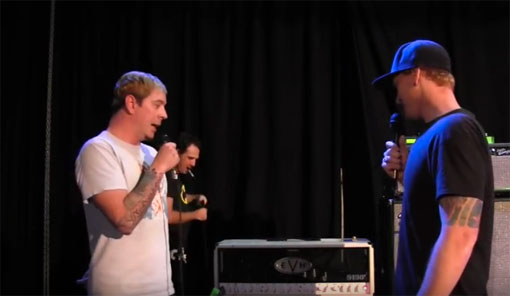 When Strung Out toured over in Australia earlier this year in support of latest album Transmission Alpha Delta, Live Music Footage caught up with the California punk rock act for a quick run through the gear they rely on during their high-energy live sets.
In the clip below, guitarist Jake Kiley specifically notes his  EVH 5150III 100 watt amp model.
"It's phenomenal," he said. "I've never been happier with an amp that I've owned, it's incredible."
Kiley also shared a story about how Eddie Van Halen personally gave them the two heads while doing a demo at the NAMM show.
"It's beyond my comprehension that he would even hear my music," he said.
Watch below.