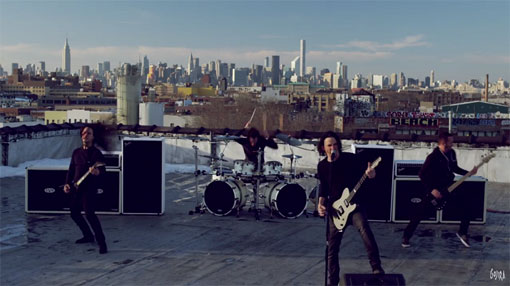 French progressive metal act Gojira have returned to the metal scene with a vengeance, delivering a captivating new video for second single "Silvera" off upcoming June 17 album Magma.
Directed by Drew Cox, live footage of the band feverishly performing on a rooftop is mixed with surreal and odd scenes including a woman dancing—first while sheathed in a stretchy white fabric and later in a cloud of white powder, another woman shedding black tar tears, a boy with a crown of thorns and a sky filled with bodies streaking upwards.
It's a clip that, similar to the video for Magma lead single "Stranded," leaves viewers searching for its hidden meaning.
See for yourself below …