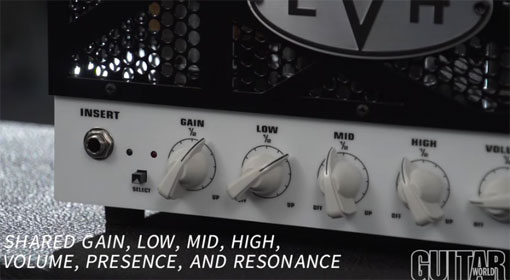 The June issue of Guitar World  features a review for the EVH 5150III® 15-Watt LBX Head, which earned the magazine's "Gold Award."
The review by Chris Gill highlights the features of the amp and praises it for being an affordable option that delivers "high-gain tones from the smallest possible package." Gill also marvels at the compact amp's ability to retain the signature EVH sound and pack a punch "powerful enough for onstage performance."
"Its high-gain channel can easily go to head-to-head with many of the most-coveted (and expensive) high-gain boutique amps," added Gill.
The bottom line?
"Impressive volume output, a dynamic, responsive crunch channel, and massive high-gain tones place the EVH LBX at the head of the class in the ever-expanding lunchbox amp category," he wrote.
In addition to the outstanding review, Guitar World's Paul Riario recently demoed the LBX. Check out the clip below.