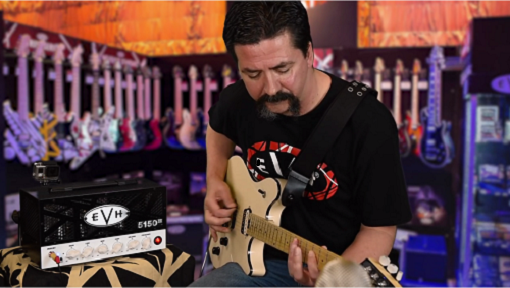 EVH guitarist Eric Broadbent shows what the 5150III® 15W LBX Head is made of in a recent demo and review.
Broadbent puts the LBX through its paces while walking the viewer through its many settings, sharing some valuable insight into achieving great tone along the way. Broadbent demos both the blue and red channels and also runs the amp through several different effects.
Watch Broadbent's demo and review below.