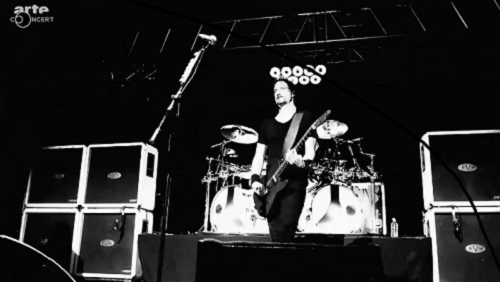 Gojira is touring all summer long and during a recent private concert for fans at Studio 500 in France, Arte.TV was there to capture the epic 70-minute performance in a thrilling hi-res black and white production.
Hot off the release of their highly-acclaimed new album Magma, this performance proves Gojira hasn't skipped a beat following their four year hiatus. The intimate and crushing live show featured three tracks from the new effort, including "Stranded," "Silvera" and "Only Pain."
The French metallers played thirteen songs in total, and the artfully crafted Arte video intensified the emotion with countless candid shots of the crowd and band.
Watch the performance in full below, which features a wall of EVH amps delivering some serious in-your-face sound.