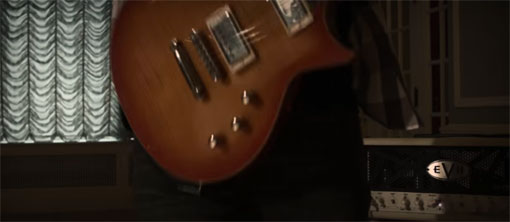 Starting as a passion project of ex-God Forbid guitarist Doc Coyle and Phyllotaxis singer-songwriter Ravi Orr, Vagus Nerve became fully realized as a band in 2014 when they enlisted the talents of drummer,Moe Watson (Shai Hulud) bassist Aden Oxenreider (Cosm) and guitarist Mike Gowen (MoTHER).
Following a successful Kickstarter campaign, the atmospheric rock band was able to finalize debut EP Visceral, which will drop on Friday, Sept. 30.
In advance of the EP, Vagus Nerve has debuted their new music video for track "Pull Me Out."  Directed by Douglas Henderson for Bold Creative Media, the footage captures the band performing in a dimly lit ballroom with red currents and vintage chandelier and wall lighting.
Check out the clip below, and pre-order the EP here.