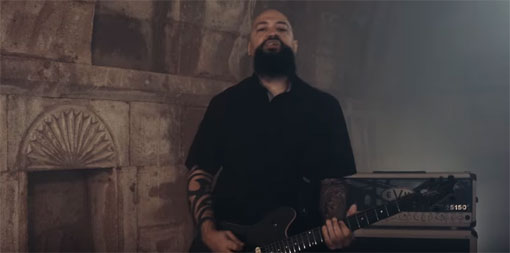 Turksih metal act Pitch Black Process has shared a new video, and some exciting developments about upcoming album, Derin, which will be distributed stateside by Megadeth bassist David Ellefson's label, EMP Label Group.
"Whether with the concept and content or with all the things we have been through in the production process, it has become very different and special (unique) album for us," the band stated. "We are at the very beginning of highly exciting new era and we are really impatient to present it to you. Derin will be coming out soon with tons of other surprises! Stay tuned!"
In Turkey, the album will be released and distributed by Atlantis Yapım, which has been dealing with organization and booking operations of popular Turkish artists including Teoman, MFÖ, Kenan Doğulu. Derin, however, marks their first product as a label in the local market.
Check out the new Pitch Black Process for "Halil Ibrahim Sofrasi" below.