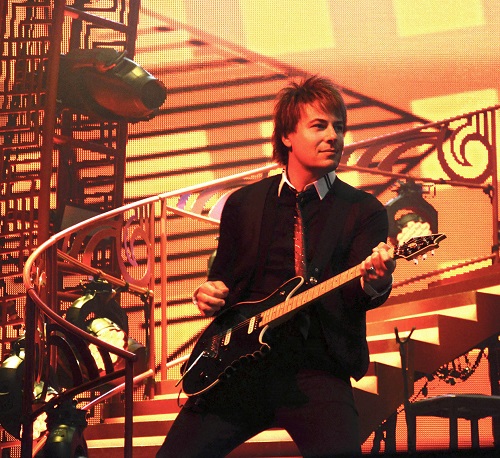 Congratulations to EVH player Paul Sidoti for being recognized in the December issue of Guitar Player magazine's "5 Hot Guitarists Who Are Nashville's Best Kept-Secrets" feature.
Sidoti hails from Cleveland, Ohio and relocated to Nashville in 2000 to pursue his dreams, where his mastery of multiple instruments (guitar, bass and keyboard) have made him a highly sought after musician.
Sidoit has toured with Eric Carmen, Gary Lewis and Bryan White and since 2007, he has been Taylor Swift's lead guitarist, which has taken him around the globe on three of the singer's world tours.
An EVH endorser who favors his EVH Striped Series and Wolfgang Custom guitars, Sidoti credits greats like Eddie Van Halen, Neal Schon, Ace Frehley, Angus and Malcom Young, Joe Walsh and Don Felder as some of this main influences.
"I've always approached soloing as more of an extension of the melody of a song so that it ties into a theme," Sidoti told GP. "For inspiration, I lean on melody, lyrics and simple motifs."