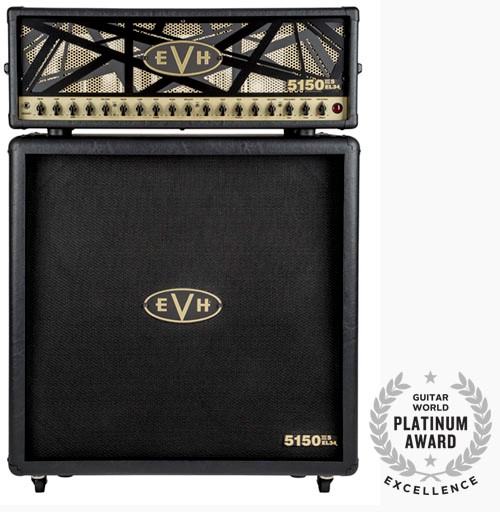 The 5150IIIS EL34 received an outstanding review in the April issue of Guitar World, earning the magazine's highest honor with a Platinum Award.
The detailed two-page review by editor Chris Gill includes a rundown of the amp's features and what to expect from its performance.
"The EVH 5150IIIS is an impressively dynamic and expressive amp that is wonderfully aggressive yet sensitive enough to deliver the most detailed nuances of a player's technique and a guitar's distinctive tonal character," he wrote.
Gill honed in on each channel's diverse range of tonal abilities, including the "British"-sounding clean green channel, the distorted blue channel that embodies the "classic Van Halen guitar tone" and the limit-pushing, modern high-gain red channel.
Throughout the review, Gill drives home the point that this amp is capable of handling nearly anything thrown at it.
"The EVH 5150IIIS EL34 is essential for devotees of Van Halen's classic plexi tones, but with stunning clean and high-gain tones it is much more versatile and ideal for anyone seeking and aggressive, expressive amp."
Read the full review here, and discover the possibilities of the 5150IIIS EL34 in this demo.