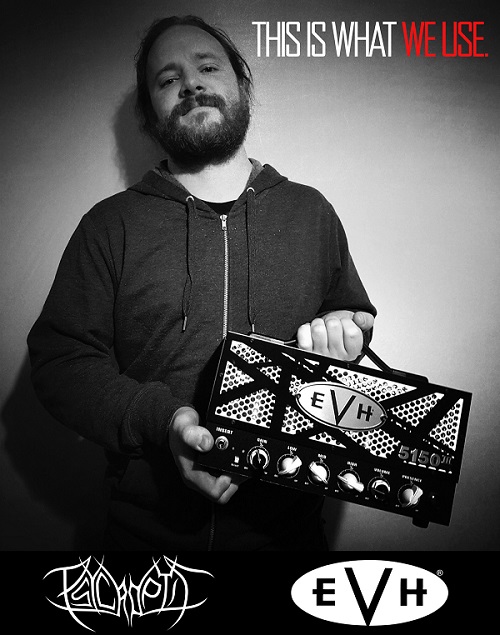 EVG Gear is pleased to welcome Joe Haley from Australian extreme metal band Psycroptic to the EVH artist roster.
Haley's preferred EVH amp is the 5150III® 15W LBXII Head, which he feels is the "perfect fit – lightweight for travel and crushing on the tones."
Haley is the guitarist and songwriter for the band, which he formed in 1999 with his brother Dave. The band is recognized as one of Australia's leading metal bands, and their successful 15-year career has resulted in 6 studio albums, a live DVD and world tours spanning 25 countries.
Haley is also an accomplished producer, engineer and mixer, who is credited with 5 of the Psycroptic albums as well as recordings of over 40 releases by other artists, including Ruins, King, Aborted, Nervecell, the Amenta and many more.
Within the past five years, Haley has published five tab books, including four guitar tab books for the Psycroptic albums Ob (Servant), The Inherited Repression, Psycroptic and Scepter of the Ancients, as well as a bass tab book for self-titled album Psycroptic.