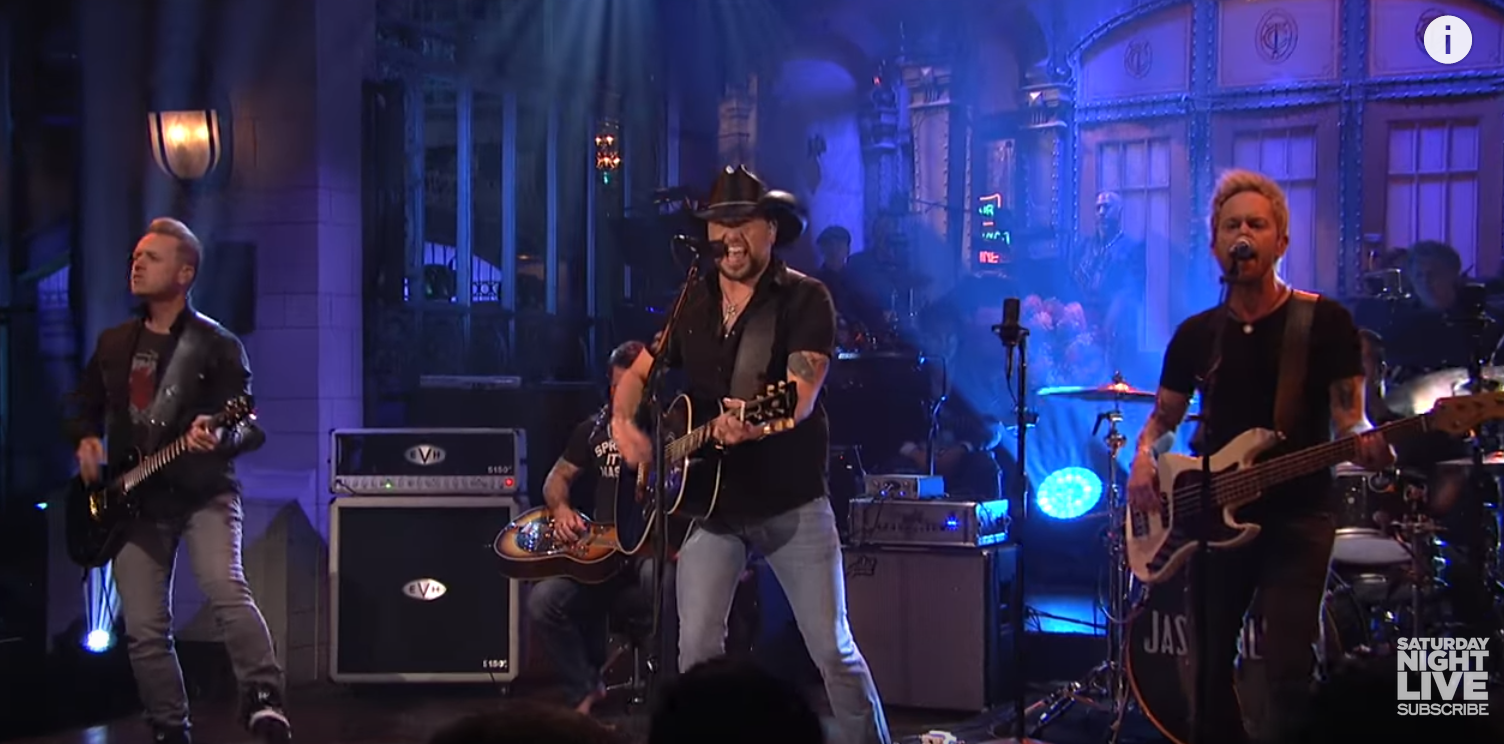 Following the horrific and tragic shooting at the Route 91 Festival in Las Vegas during Jason Aldean's set, the country artist appeared on Saturday Night Live, opening the show by paying tribute to those suffering in the aftermath.
"Like everyone, I'm struggling to understand what happened that night and how to pick up the pieces and start to heal," said Aldean.  "There are children, parents, brothers, sisters, friends they are all part of our family so I want to say to them, 'we hurt for you and we hurt with you, but you can be sure we're going to walk through these tough times together every step of the way because when America is at our best, our bound and our spirit is unbreakable."
Aldean and his band, including EVH artist Kurt Allison, covered Tom Petty's "I Won't Back Down," in honor of the legendary artist who died the day after the shooting from cardiac arrest.