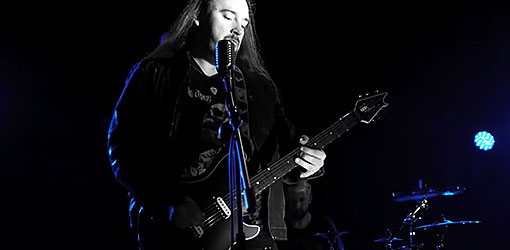 Brazilian outfit the Element dropped a music video last week for the new track "Dusk," the first single off their upcoming album From Sand – Part II.
Recorded at Fascination Street Studios, the new album is being mixed by Jens Bogren, arguably one of the best heavy metal producers today, while mastering will be handled by the talented Tony Lindgren. From Sand – Part II doesn't have a release date yet, but you can pick up the "Dusk" single on iTunes by CLICKING HERE.
Hit play below to watch Macedo put his EVH Wolfgang® USA to work in the video directed by Tommy Merry.