No marketing gimmick here. Just like the title says, we're here to lure you in with our latest kickass offerings for 2018, including a pair of left-handed axes and a wealth of stunning color options for the tried and true Wolfgang® Special and Wolfgang® Standard models.
Scroll down to get a quick look at 9 of our newest EVH guitars: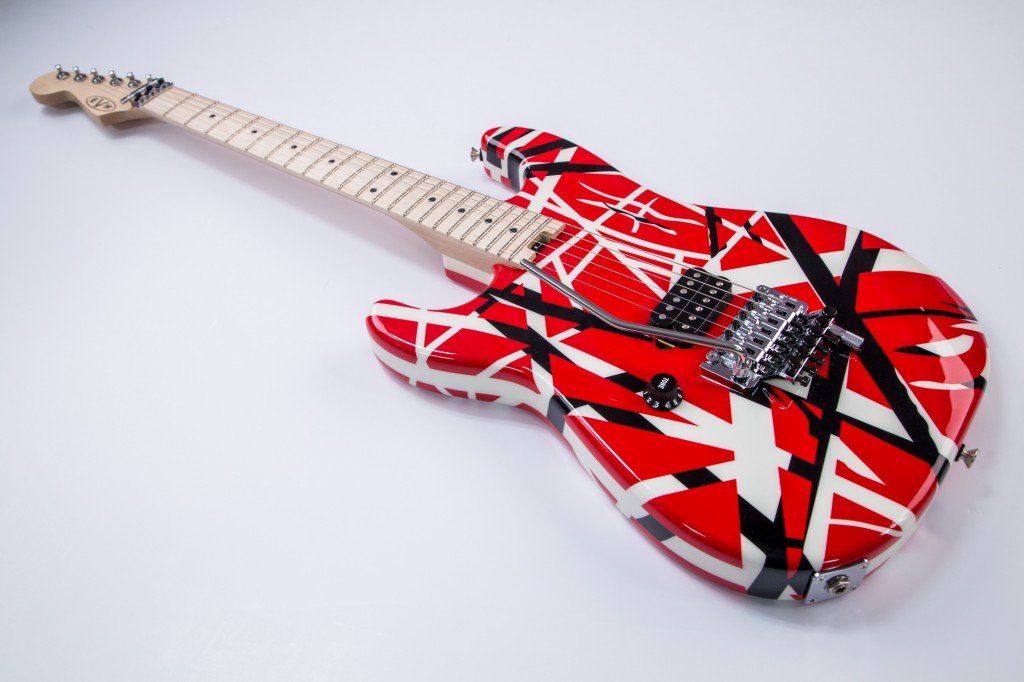 Southpaw Eddie Van Halen fans can now imitate their favorite musician by picking up a new EVH Striped Series LH model in the classic Red with Black and White Stripes finish.
Featuring all the great options as its right-handed brother, this guitar includes a basswood Stratocaster®-style body, Fender Strat® headstock, bolt-on quartersawn maple neck with scarf joint and graphite reinforcement, 12"-16" compound radius maple fingerboard with 22 jumbo frets and black dot inlays, convenient heel-mounted truss rod adjustment spoke wheel, single direct mounted EVH Wolfgang® humbucking pick up, EVH-branded Floyd Rose® bridge, EVH D-Tuna®, single black volume control knob, EVH die-cast tuners, and vintage style strap buttons.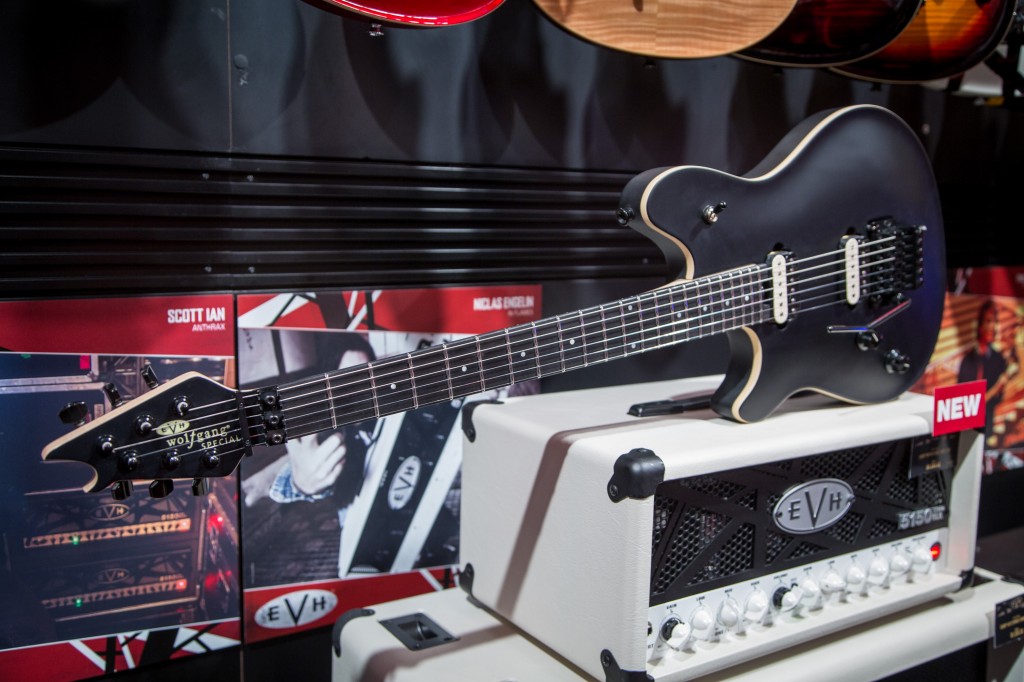 Looking for something a little more "under the radar?" The left-handed EVH Wolfgang® Special LH is the same iconic Wolfgang guitar you've come to love, but built for those sinistral players. Immersed in a sleek Stealth finish with a single-ply cream body binding and ebony fingerboard, this guitar stands out in an understated and sophisticated manner.
This left-handed axe also offers a basswood body with arched top, graphite-reinforced bolt-on quartersawn maple neck, 12"-16" compound radius fingerboard with rolled edges and black dot inlays, heel-mounted truss rod adjustment spoke wheel, dual direct mounted, custom designed EVH Wolfgang® Alnico 2 humbucking pickups, EVH-branded Floyd Rose® locking tremolo system, EVH D-Tuna®, and EVH low-friction volume knob and high-friction tone control.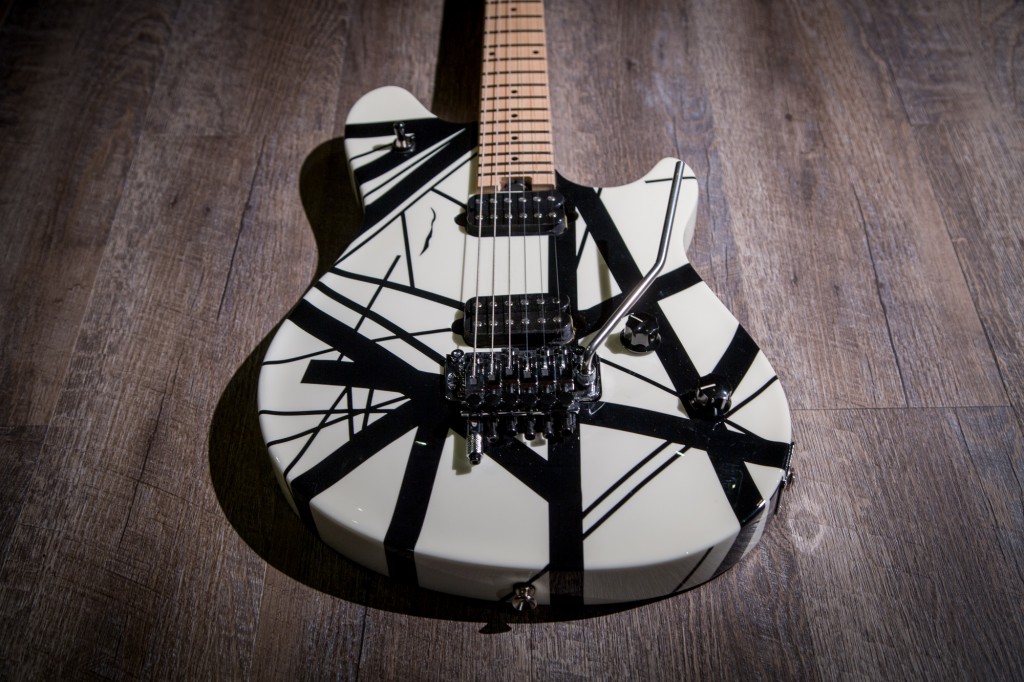 Love the Wolfgang® shape but want Eddie's infamous striped treatment? Try the Wolfgang® Special Striped Black and White model slashed with a monochromatic paint scheme and maple fingerboard that harkens back to the days of Van Halen and the infamous "Eruption" guitar that was hand-built and striped by Eddie himself.
Wolfgang® Special Candy Apple Red Metallic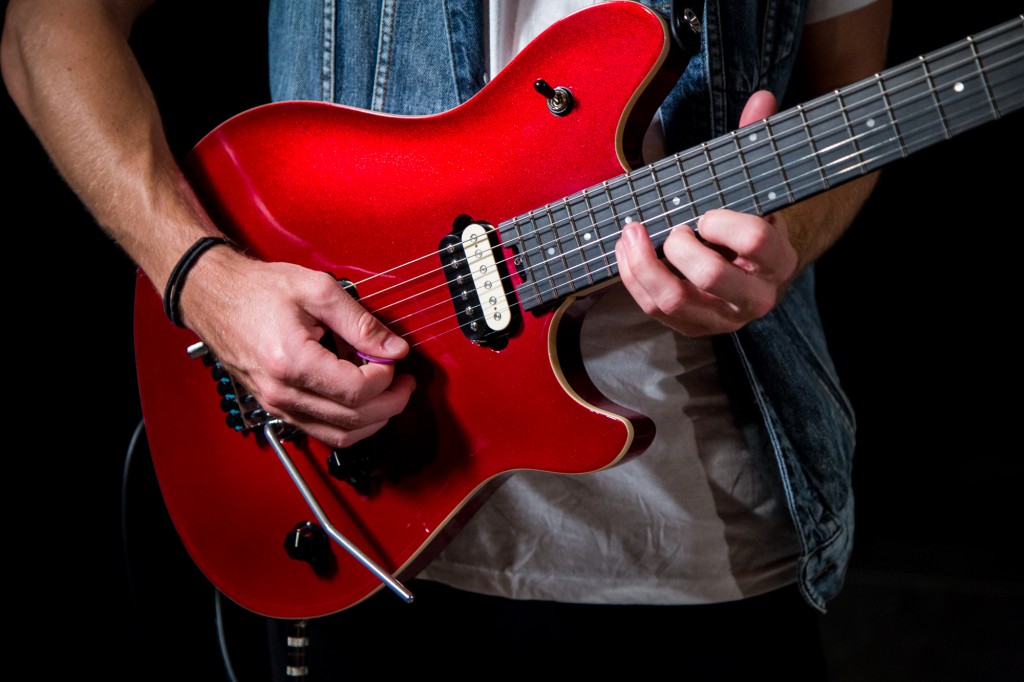 Satisfy your sweet tooth with the Wolfgang® Special in Candy Apple Red. Dipped in a striking crimson finish and topped with a cream body binding, this beautiful new model shimmers on stage and in your ears with dual direct mount, custom designed EVH Wolfgang® Alnico 2 humbucking pickups.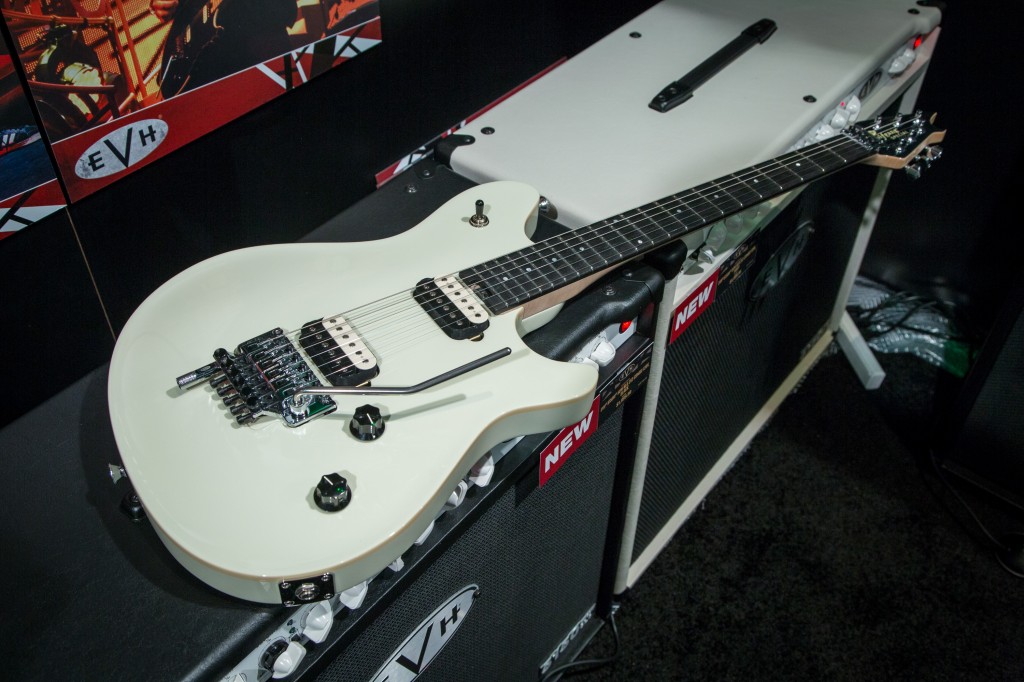 Clean and classy is the name of the game when it comes to the Ivory finished Wolfgang® Special. This new color addition retains the raw, unfiltered nature of EVH with an elegant, off-white veneer and tasteful cream body binding.
Wolfgang® Special Satin Orange Crush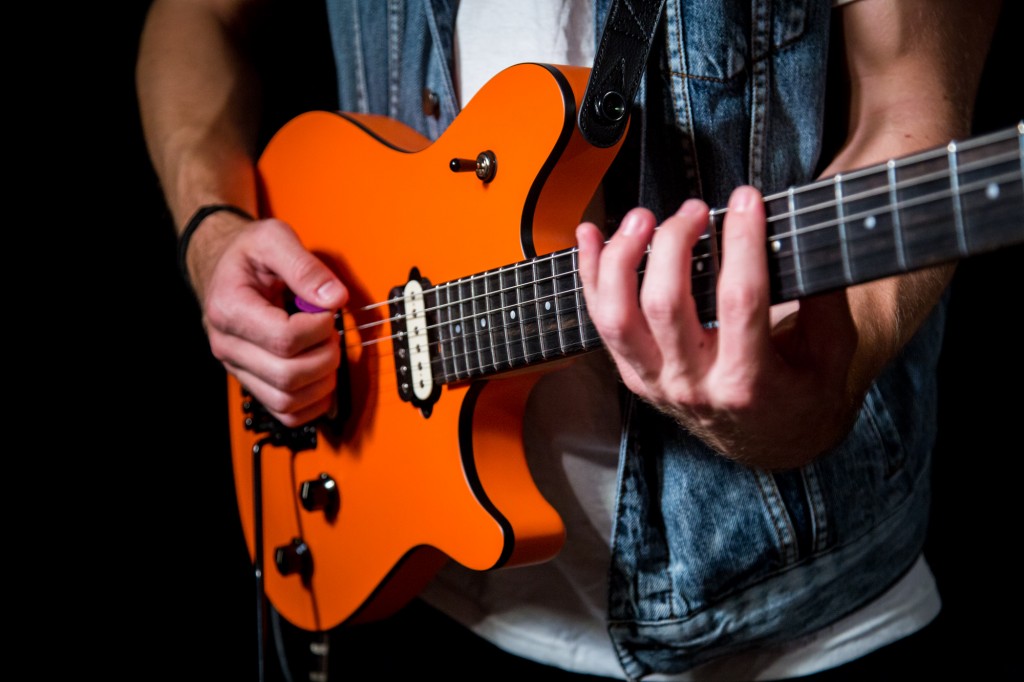 Our new Wolfgang® Special in Satin Orange Crush is a fresh squeezed dream of a finish that will have everyone talking in 2018. With a matching headstock, 1-ply black body binding and black hardware to complement the sensational orange coating, this guitar's one-of-a-kind look will make you double take.
Wolfgang® WG Standard QM Cherry Sunburst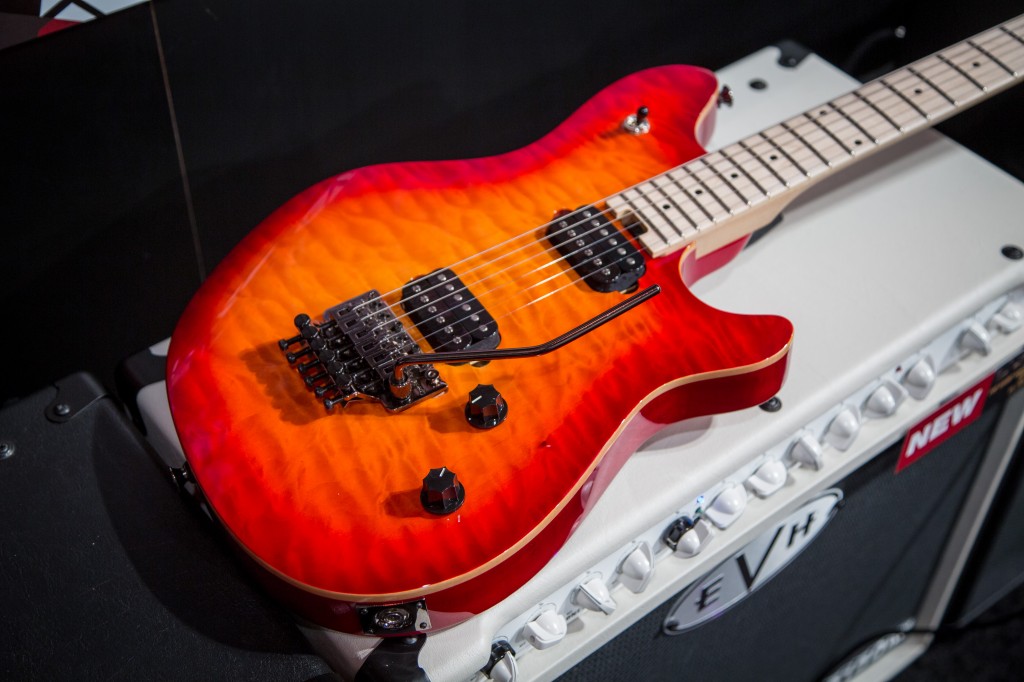 The popular Wolfgang® Standard includes many of the blazing features as its more expensive brethren, and the new Wolfgang® Standard QM takes that one step further with a spectacular Cherry Sunburst finish that sits upon a stylish quilt maple top.
The basswood bodied guitar features a special "comfort cut" forearm contour and a graphite-reinforced bolt-on one-piece maple neck, carved and rolled to Eddie Van Halen's specifications with an oiled back finish. This model also has a 12"-16" compound radius maple fingerboard with 22 jumbo frets and black dot inlays, truss rod adjustment spoke wheel, dual direct mounted EVH® Wolfgang® humbucking pickups, EVH®-branded Floyd Rose® Special bridge and R2 locking nut, single volume and tone controls, and three-way toggle switch. Careful, you might go blind staring at this one for too long.
Wolfgang Standard QM Zilla Burst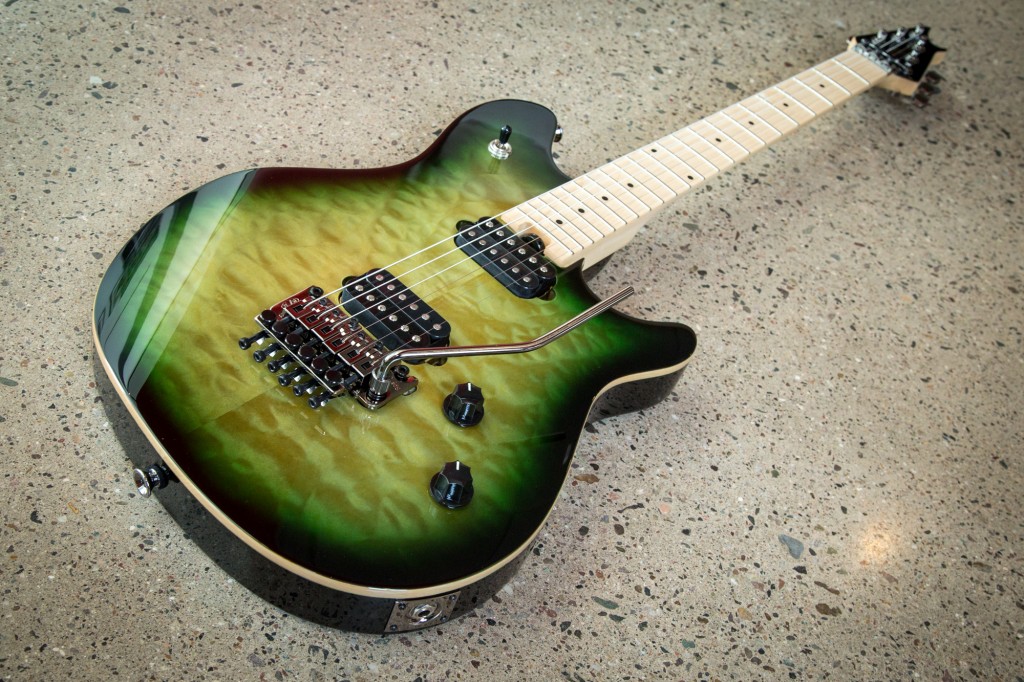 A radioactive meltdown might not have caused the creation of this new beast, but the Wolfgang® Standard QM in Zilla Burst is just as big and bad as its namesake suggests. The scale-like features of the guitar's quilt maple top complements the reptilian styled finish and black chrome hardware, creating a remarkable axe for any type of player.
Wolgang® WG Standard Matte Blue Frost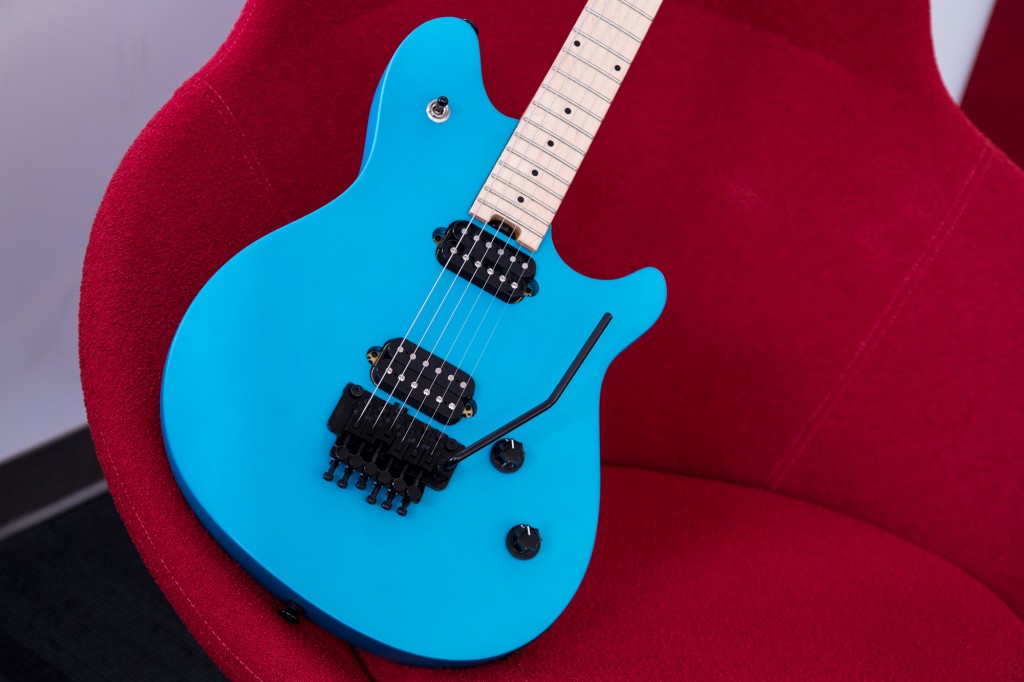 Last but certainly not least is the Wolfgang® Standard with a Matte Blue Frost finish, made for those of you who want an impressive looking guitar without being imposing. This slick new guitar looks as good as it sounds.