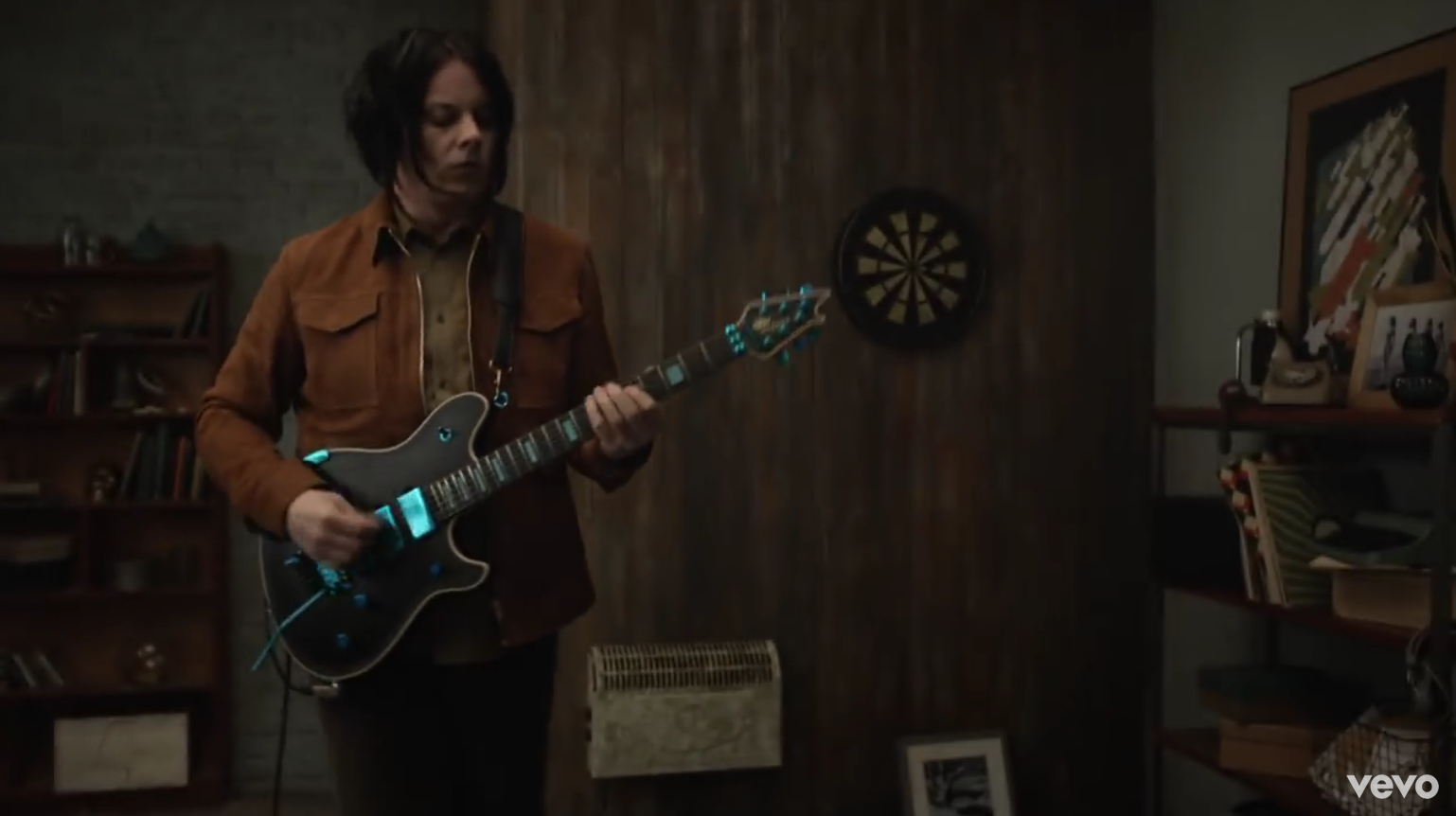 Jack White has dropped a new video for Boarding House Reach single "Over and Over and Over" and it includes multiple looks at his sick new custom shop EVH axes.
The surreal video features the songwriter playing guitar in a rustic living room that is later cast in both all-blue and  all-white. Other characters appear in the form of masked children, wrestlers, men marching in military fatigues, women in colorful dresses and even White doppelgangers.
And then there are the guitars — a pair of Wolfgang USA Edward Van Halen Signature axes loaded with triple Lace Sensor Dually pickups in custom finishes. White's interest in EVH guitars was prompted by seeing an interview with Eddie Van Halen in which he said, "I wanted something that doesn't fight me."
"I was like, 'Those are the magic bad words that I completely disagree with. And that's why I'm picking his guitar,'" White told Rolling Stone.
White was amazed at the difference between his previous pawn shop guitars and his new EVH axes, as well as a new St. Vincent signature model.
"Oh, my God," he told RS. "If people only knew how hard it was on these shitty guitars . . . because I didn't know!"
See White in action with his latest instruments of choice below, and click here to find out where you can catch him live.