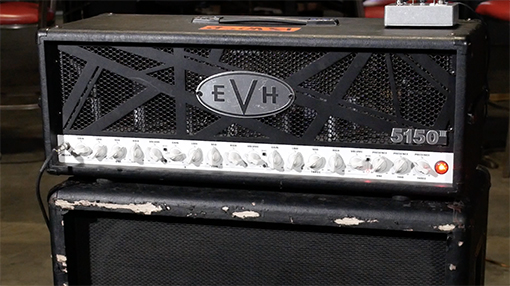 In a new video, Revocation axe master Dave Davidson gave us a quick look at the EVH 5150III 100W head and EVH 5150III 4×12 cab that powers his enthralling and in-your-face live guitar tones.
These days his live rig is getting plenty of action as Revocation is currently out on the road in support of their seventh studio album, The Outer Ones, which was released in September.
"There's definitely a lot of death metal influences on the record," said Davidson in an interview with Ghost Cult Magazine. "A lot of prog elements, too. And of course, the thrash element is always present, so it's nine tracks of Revocation as you know it."
Whether Davidson is using searing gain or playing crystal clean solos, he knows his amp setup can withstand anything tossed its way.
"I've been using EVH [amps] for years now," said Davidson of his rig, which shows visible signs of its travels. "I love the 5150III, I think it's a super punchy amp and has a great clean sound.
"The whole layout of the amp I feel like is really user friendly; they are super reliable on the road."
Enjoy the video below, and catch Revocation on tour here.