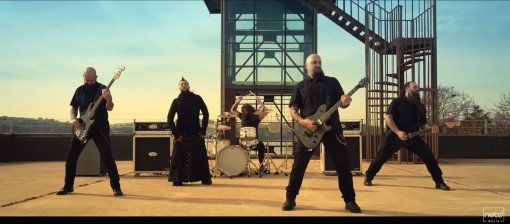 Turkish melodic death metallers Pitch Black Process released the video of single "Zahid Bizi Tan Eyleme," which is featured on the new EP SIR.
The single features Turkish vocalist Hayko Cepkin and is a unique blend of metal progressions with traditional Middle Eastern instruments.
"[Zahid Bizi Tan Eyleme] is a modern but folkloric song that blends traditional and authentic instruments with rock and metal elements," said Pitch Black Process in a statement. "It's emotional, touching and somber. But at the same time, it's moving, encourages individuality and gives a sense of fight and battle."
Shot against the backdrop of Istanbul, the video showcases Pitch Black Process playing the song live while Sufi dancers whirl to the music. Guitarist Emrah Demirel can be seen showing off his chops on an EVH Wolfgang Special through an EVH 5150III 100W head and EVH 5150III 4X12 cab.
Give this incredible single a listen below, and catch Pitch Black Process live here.