EVH rolled out its impressive 2020 lineup last week at the the NAMM Show in Anaheim, Cali. From the Striped Series Frankie Relic to the expanded feature and finish options across the Wolfgang Special and Wolfgang WG Standard Series, there is an EVH axe for everyone. And for those who are constantly chasing Eddie's tone, we've also got the all-new 5150III® 50S 6L6 Head, which replicates his 100S stealth touring rig.   Here's a quick look at the lineup …
EVH Striped Series Frankie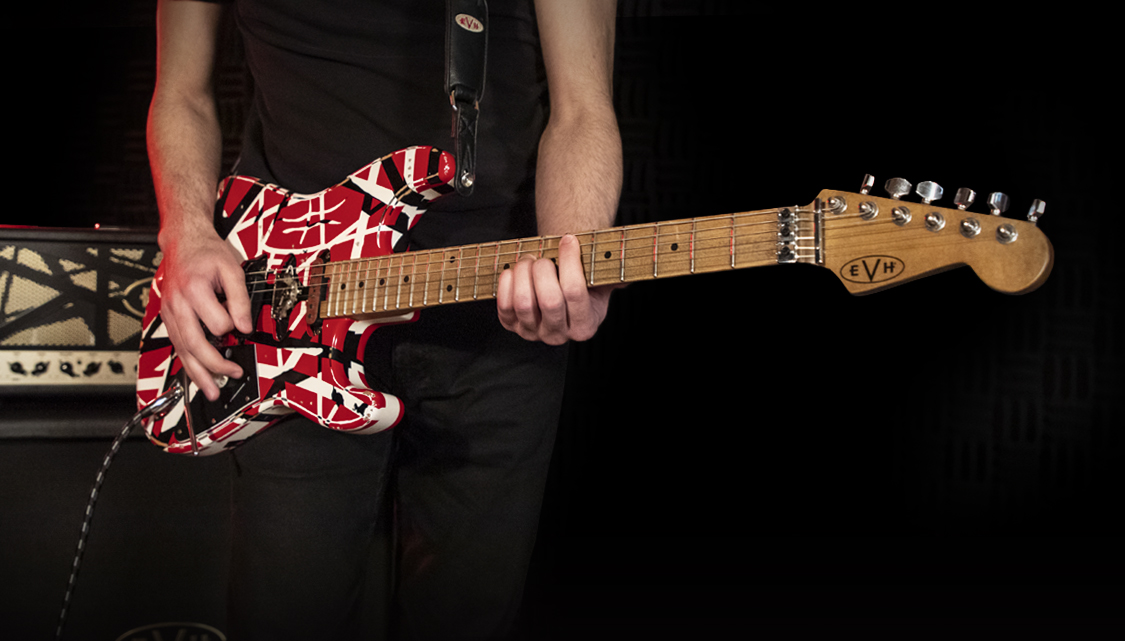 Many of Eddie's fans have done their own paint jobs over the years to replicate his iconic Frankenstein guitar. And while we released a limited number of exact replicas back in 2003, those custom shop models came with a hefty price tag. Finally, we've got a Striped Series Frankie model that pays homage to this iconic instrument, with a price tag the working musician can manage.
The basswood body is wrapped in Eddie's famed red, white and black paint job, with a reliced treatment for that years of heavy touring look. A graphite-reinforced quartersawn maple neck holds up to extreme environmental changes, with a 12"-16" compound radius maple fingerboard and 22 jumbo frets for blazing-fast playability.
Routed for an HSS pickup configuration just like Eddie's original, Frankie features an EVH Wolfgang® humbucking bridge pickup with a dummy Strat® neck pickup and a dummy five-way blade housed in the middle position. An EVH-branded Floyd Rose® locking tremolo system and Floyd Rose locking nut work in tandem to keep you tuned and ready even through hours of heavy riffing, while the EVH D-Tuna retunes to drop-D and back with laser accuracy at the flick of your wrist.
Wolfgang Special
The Wolfgang Special models kick things up a notch with three new gorgeous finishes, and a host of coveted player-centric features including 12"-16" compound radius ebony fingerboards, scorching Wolfgang® bridge and neck humbuckers, EVH-branded Floyd Rose® locking trems with EVH D-Tuna® and more.
First up on the new color front: Wrapped in cream body binding and slick chrome hardware, this Ice Blue Metallic finish is chillier than a run-in with your ex.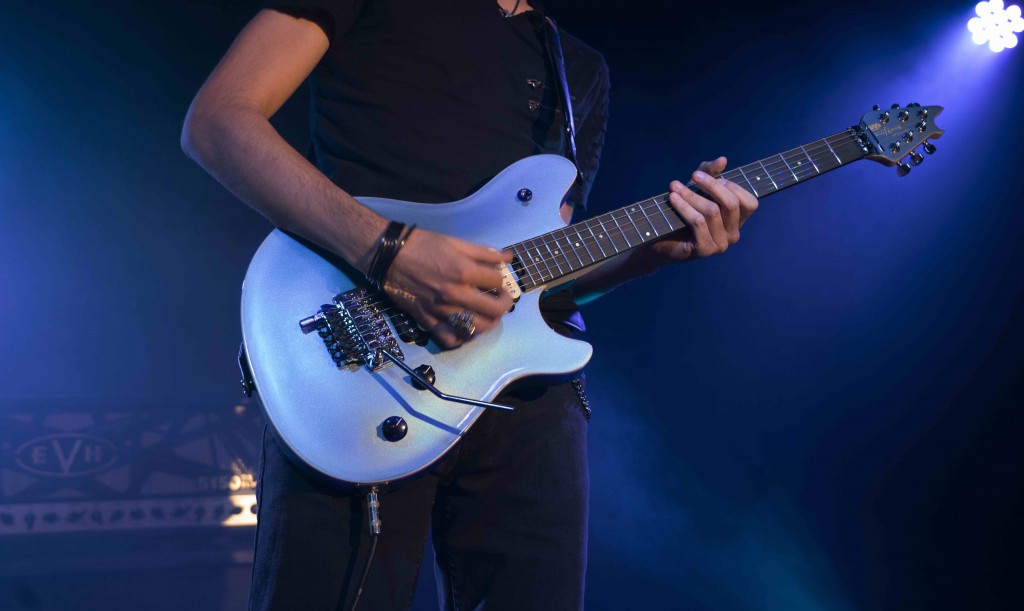 Rock 'n' roll royalty also arrives with magnificent Deep Purple Metallic finish, featuring a matching headstock, stylish cream body binding and chrome hardware.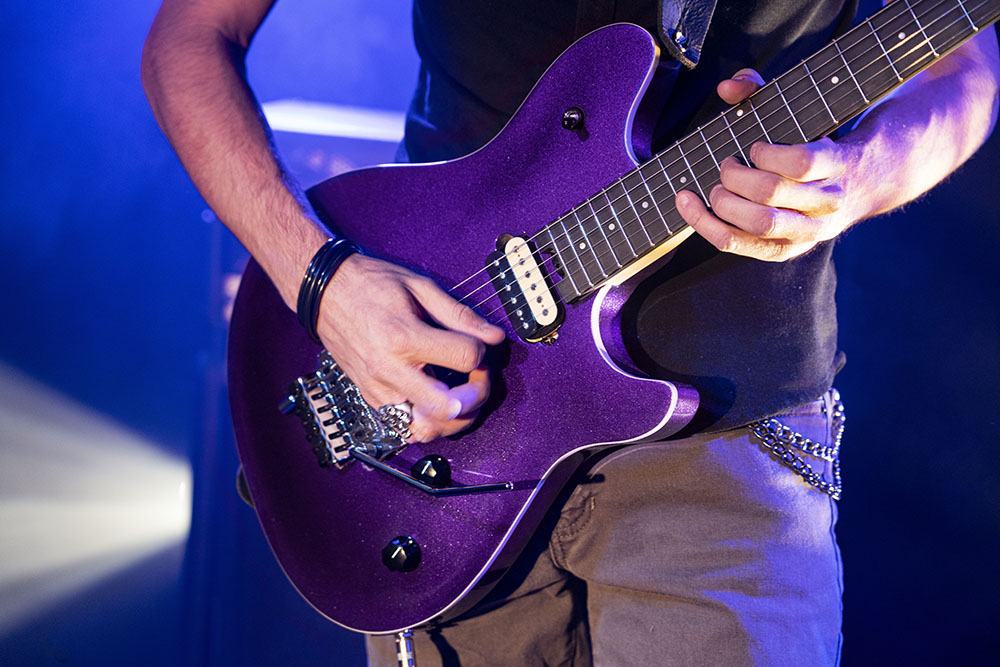 Burgundy Mist Metallic also makes for a rich and dynamic finish, capped off with black hardware and black binding.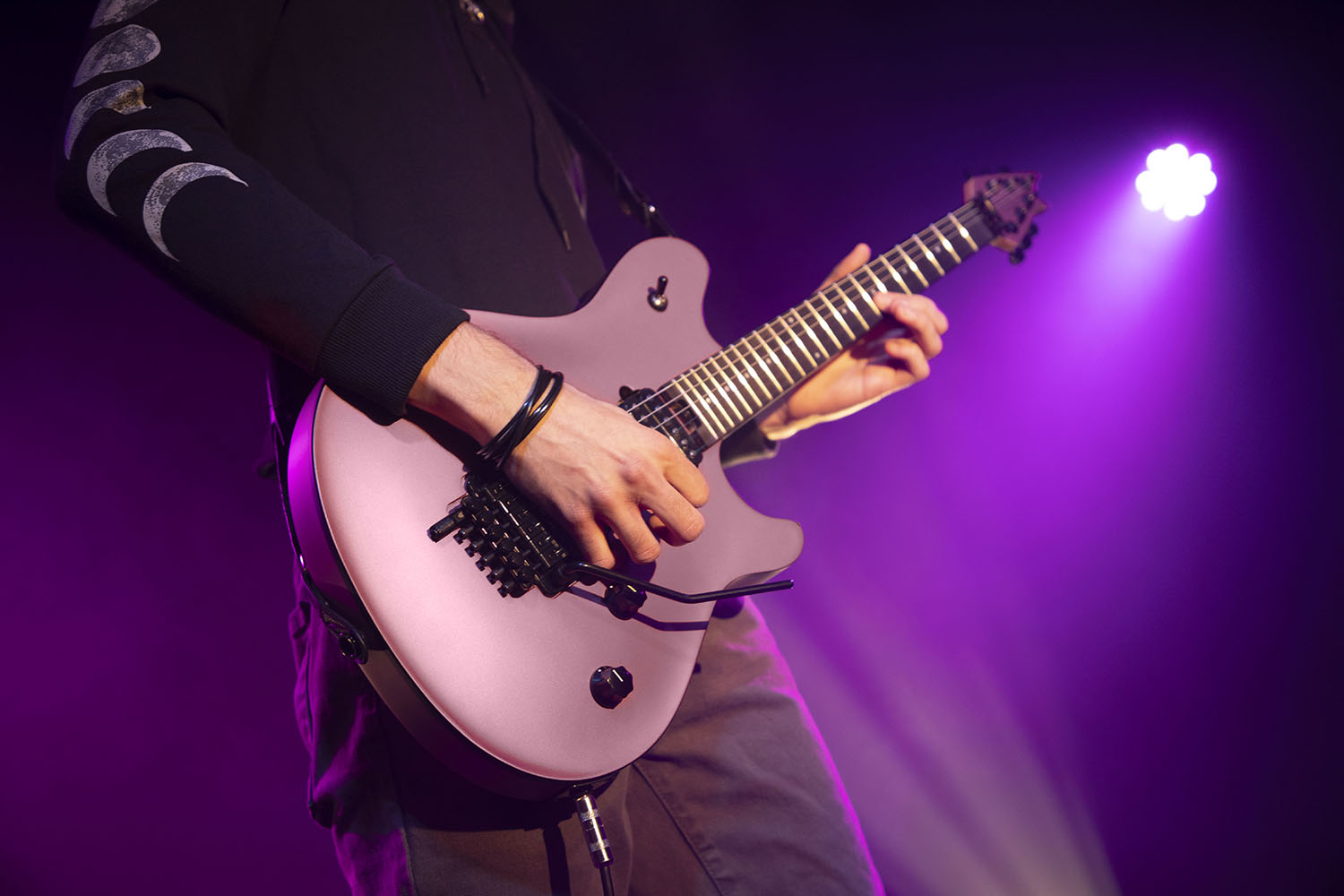 Wolfgang WG Standard Quilt Maple
The Wolfgang Standards Quilt Maple has been refreshed with a plethora of stately finishes, as well as all-new caramelized maple neck and fingerboards.
All models feature a basswood body with rippling quilt maple top, black headstock, black chrome hardware, direct mount EVH Wolfgang neck and bridge humbuckers and EVH-branded Floyd Rose® Special double-locking tremolo.
Allow us to introduce you to the new finishes …
Dominate the stage with the all-new stormy and cascading Black Fade.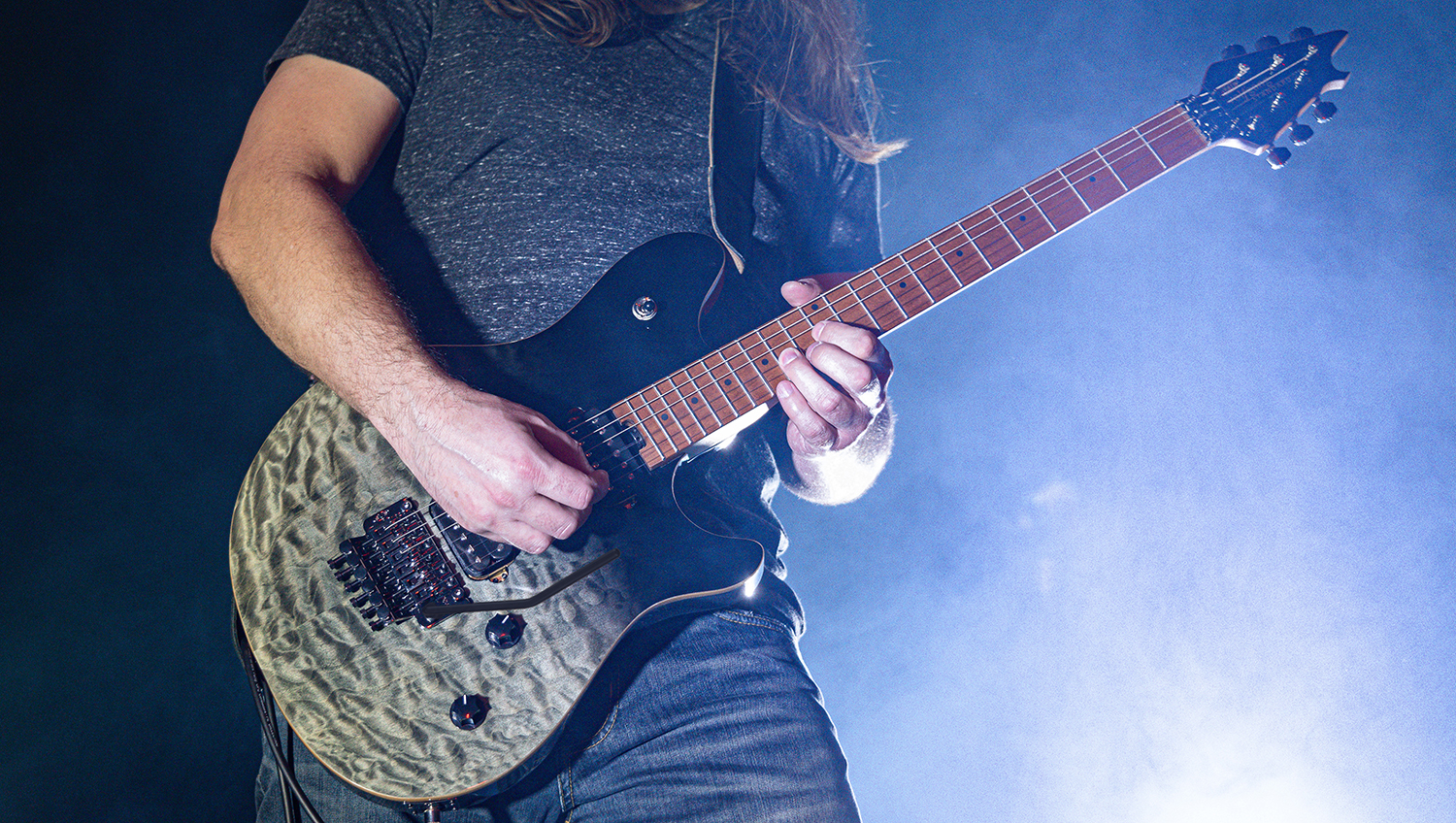 Or dip into this Chlorine Burst finish feet first.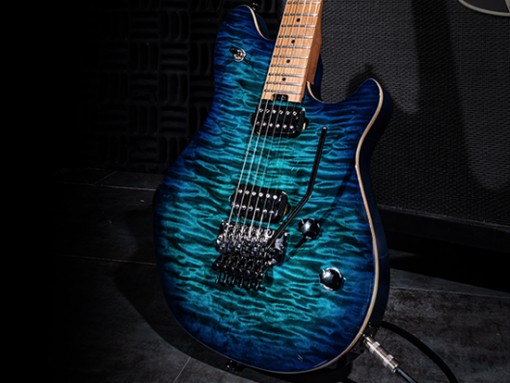 Bringing the famed Northern Lights to you.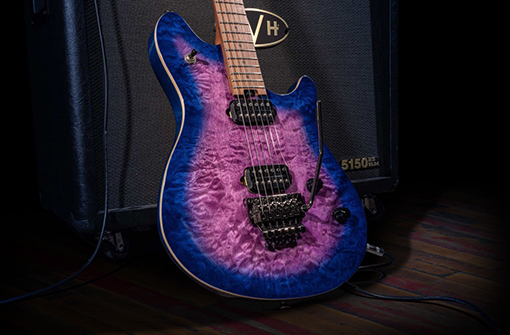 Feeling tropical?  Tahiti Night cascades from a vivid green to a deep, cool blue.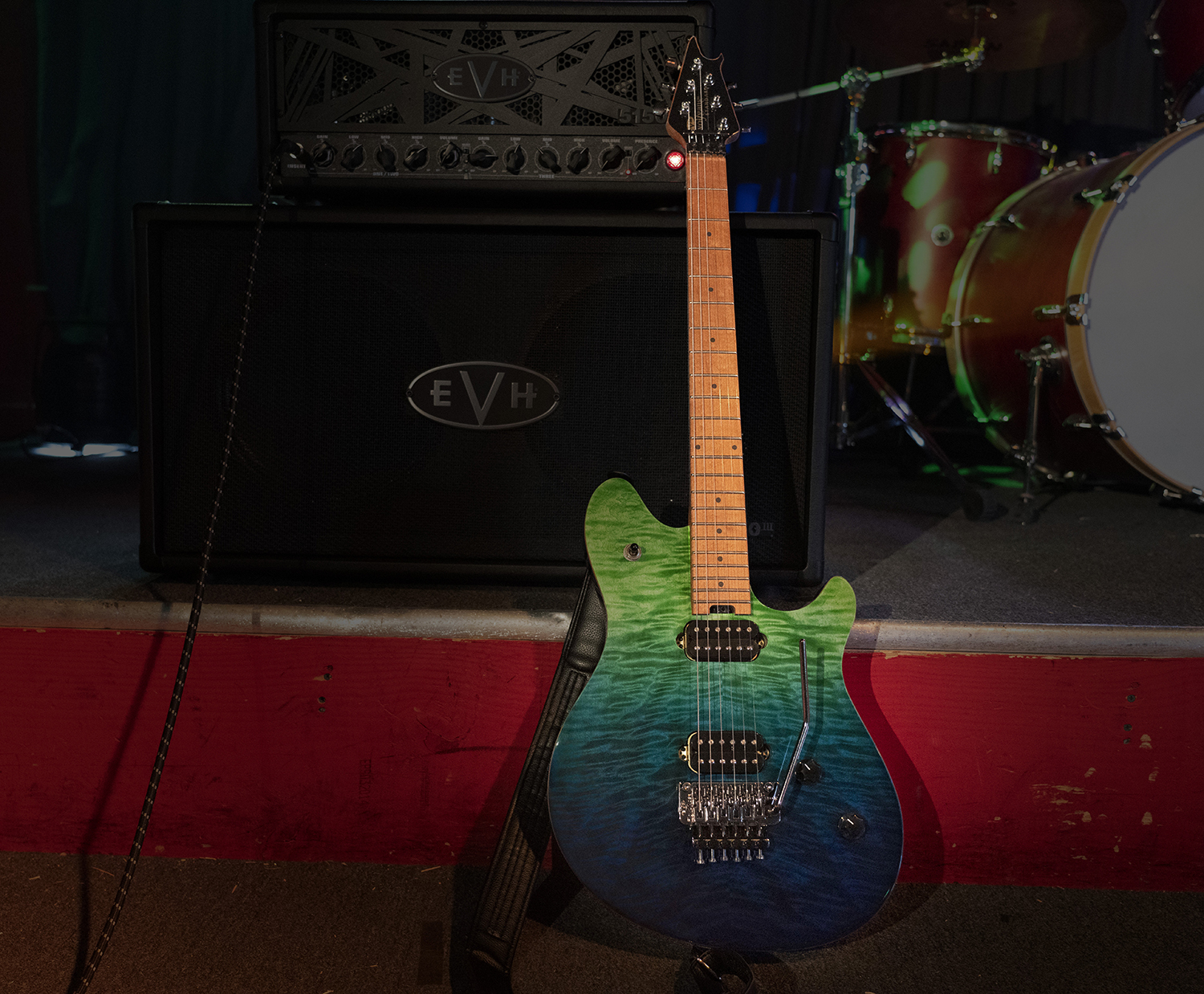 Stay golden with this radiating Transparent Amber finish.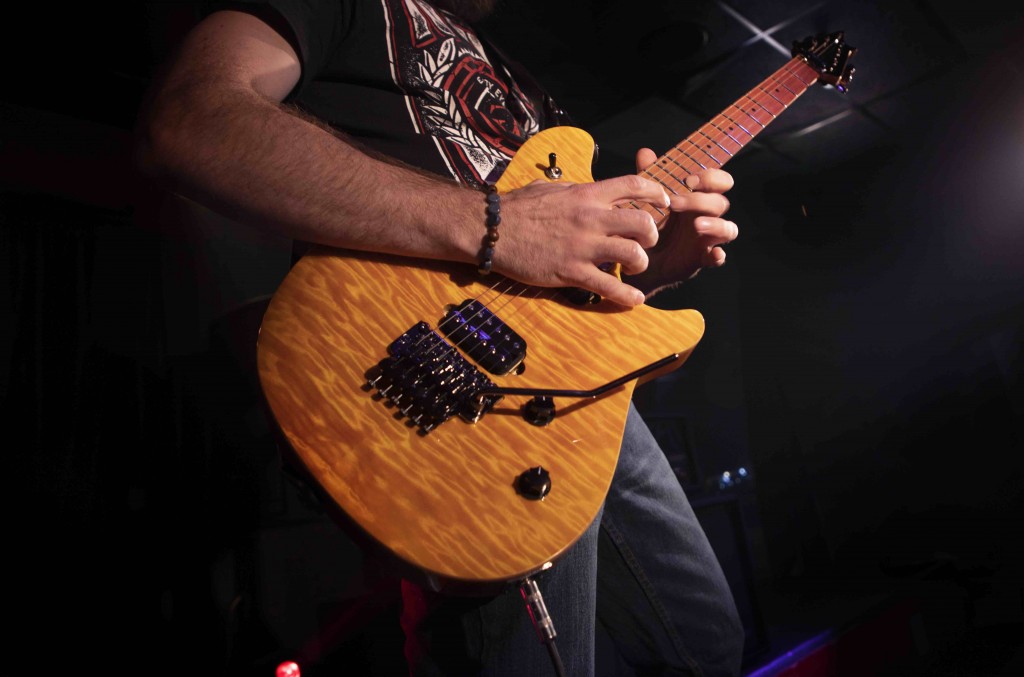 Wolfgang WG Standard
From the all-new caramelized maple neck and fingerboard to the searing EVH Wolfgang humbuckers and killer finishes, these Wolfgang WG Standard models pack all the distinguished features and throttling style that is unapologetically EVH.
Here's a quick look at each new finish …
Let your playing do the talking with this sharp Cream White finish capped with all-black hardware.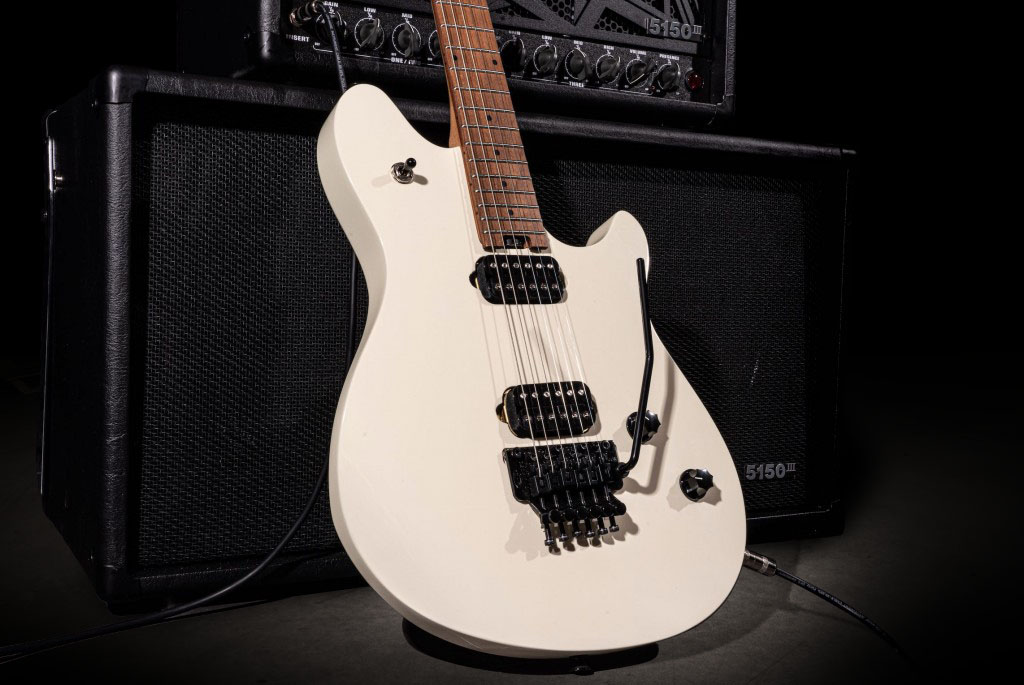 You can never go wrong with a classic Gloss Black finish, embellished with sleek black chrome hardware.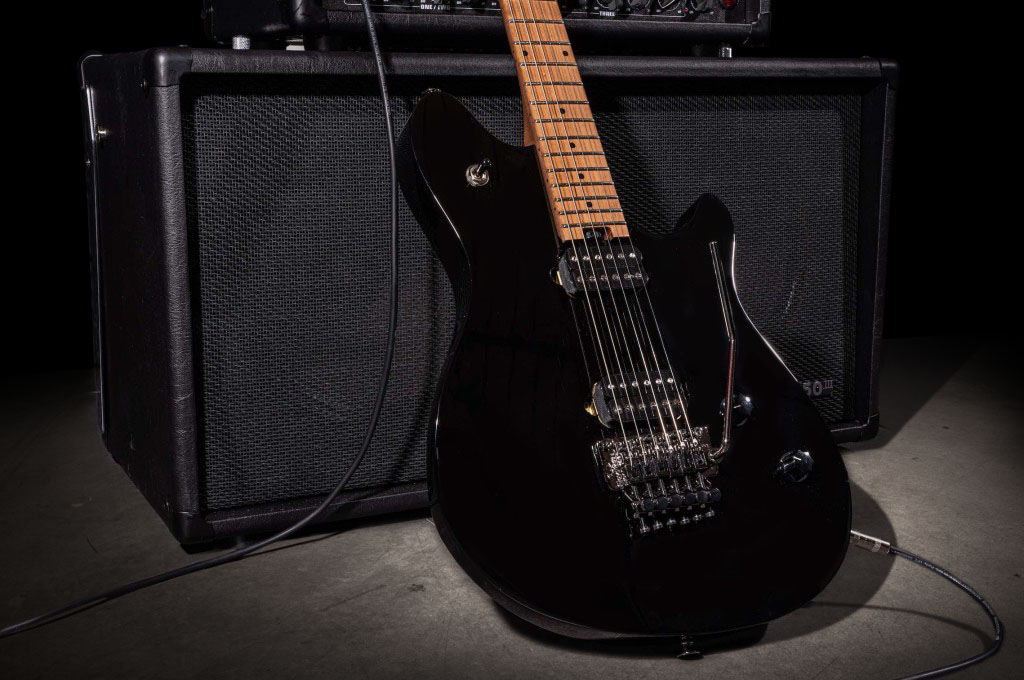 Topped with black hardware, the Matte Army Drab is forged for battle.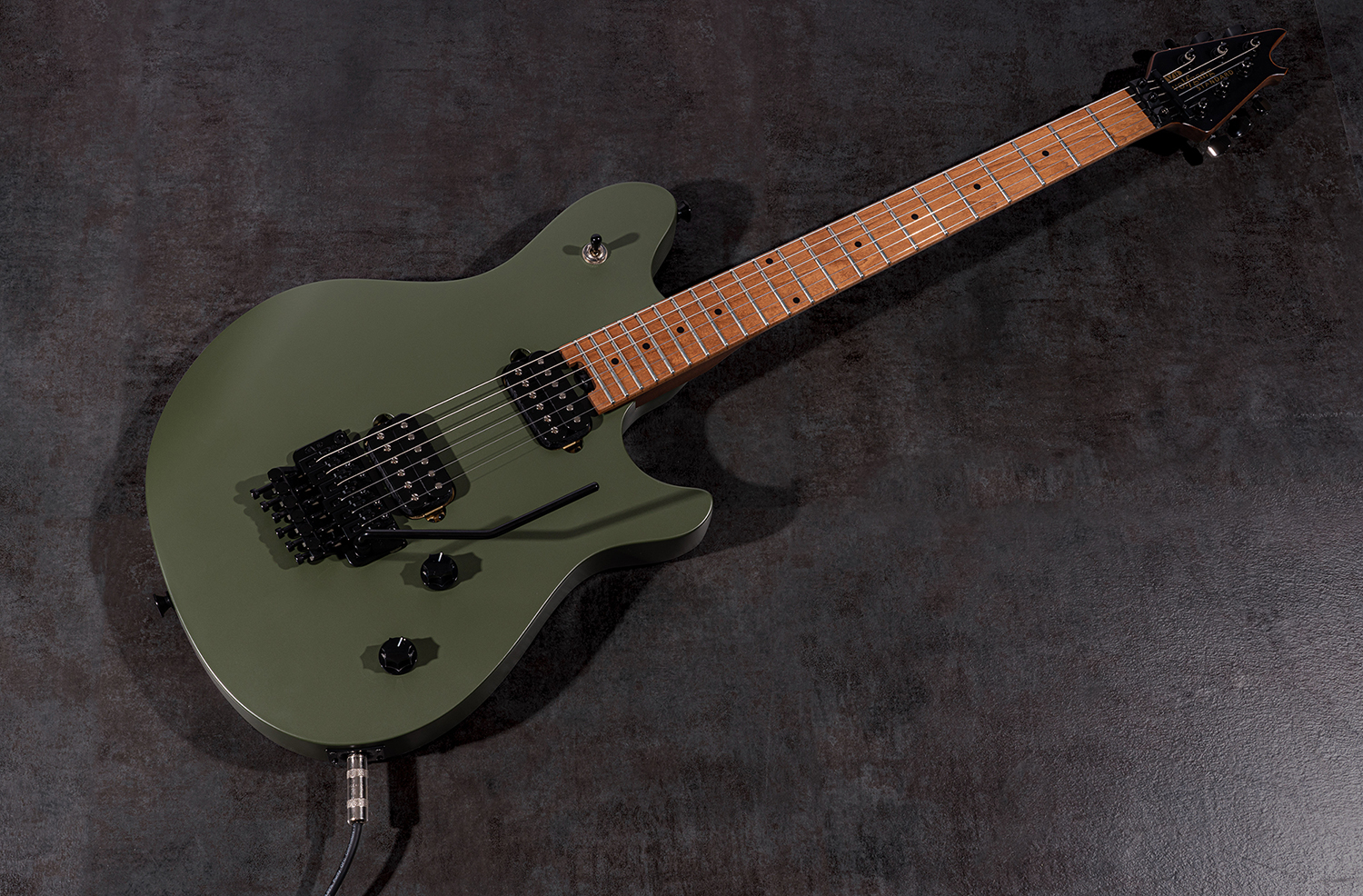 Style takes an energetic and shocking spin with this Neon Orange finish.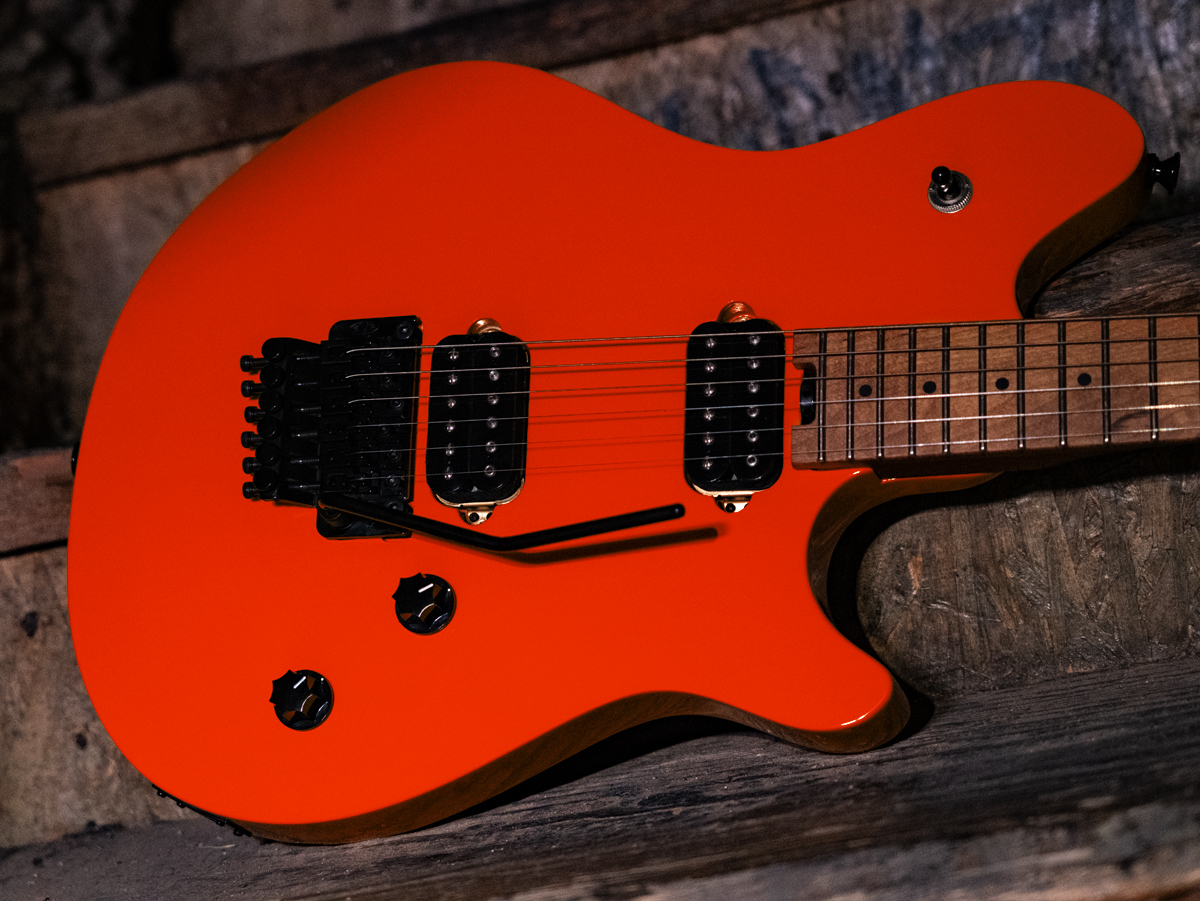 A sterling Quicksilver wrapping with black hardware puts a futuristic spin on this axe.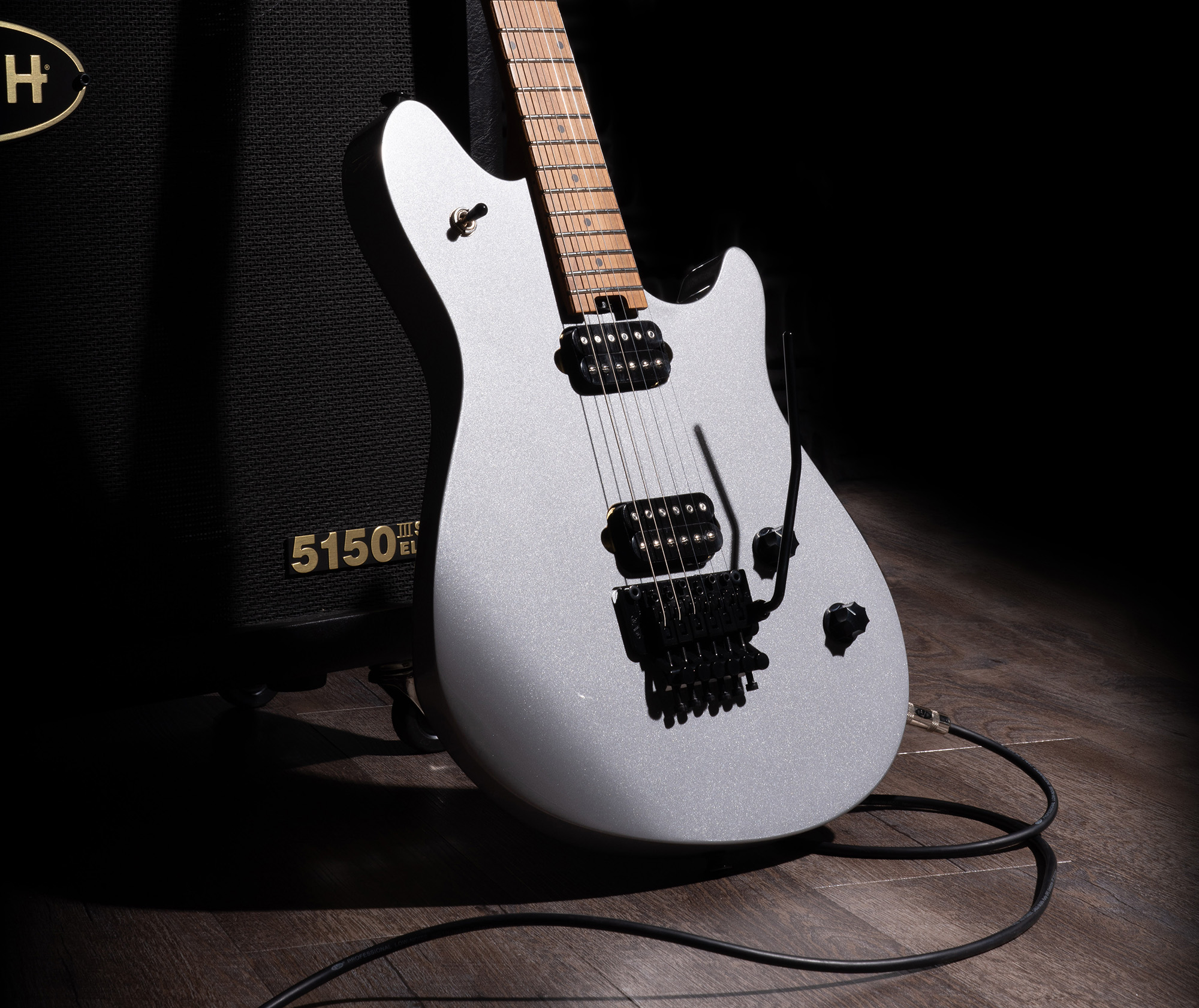 You've been slimed! This Slime Green dressing is sure to steal the show.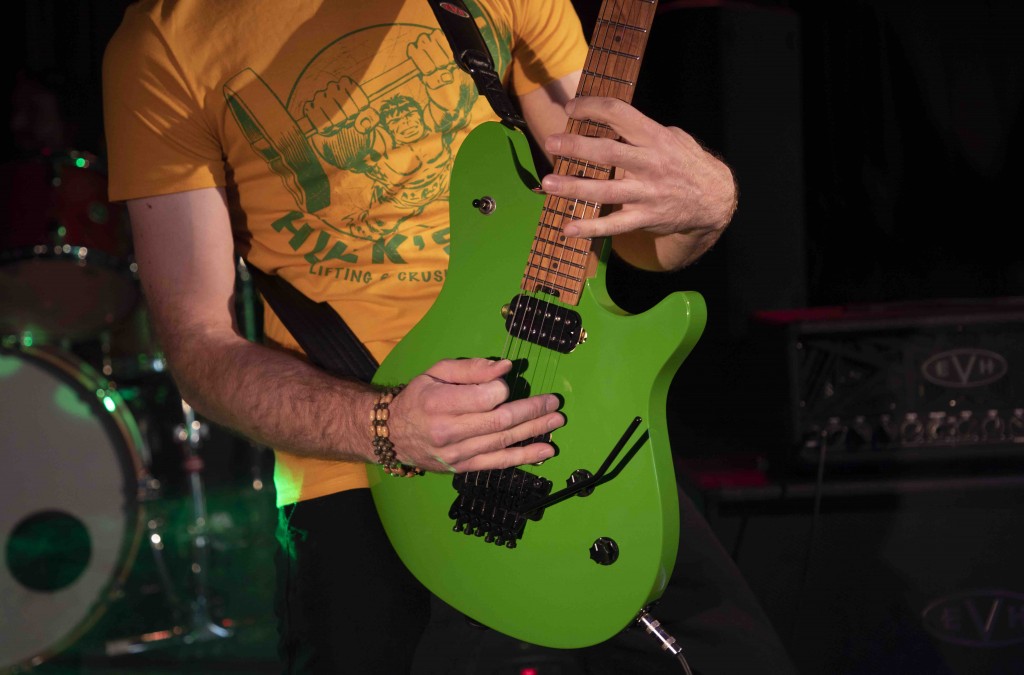 Hail this Taxi Cab Yellow finish for a fiery, stylish punch.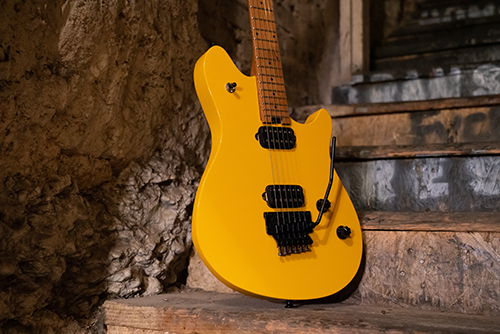 Wolfgang WG Standard Exotic Spalted Maple
The Wolfgang WG Standard Exotic Spalted Maple is the latest model to join the ranks of EVH's exotic wood offerings.
This elegant model features a basswood body topped with a distinctive spalted maple top. The baked maple neck is topped with a baked maple 12"-16" compound radius fingerboard featuring rounded edges for maximum playing comfort.
Direct mount EVH Wolfgang humbuckers growl with quintessential Eddie Van Halen overdriven tone, while 500k volume and tone pots make it easy to dial in the distinguished high-end sparkle of the Wolfgang pickups.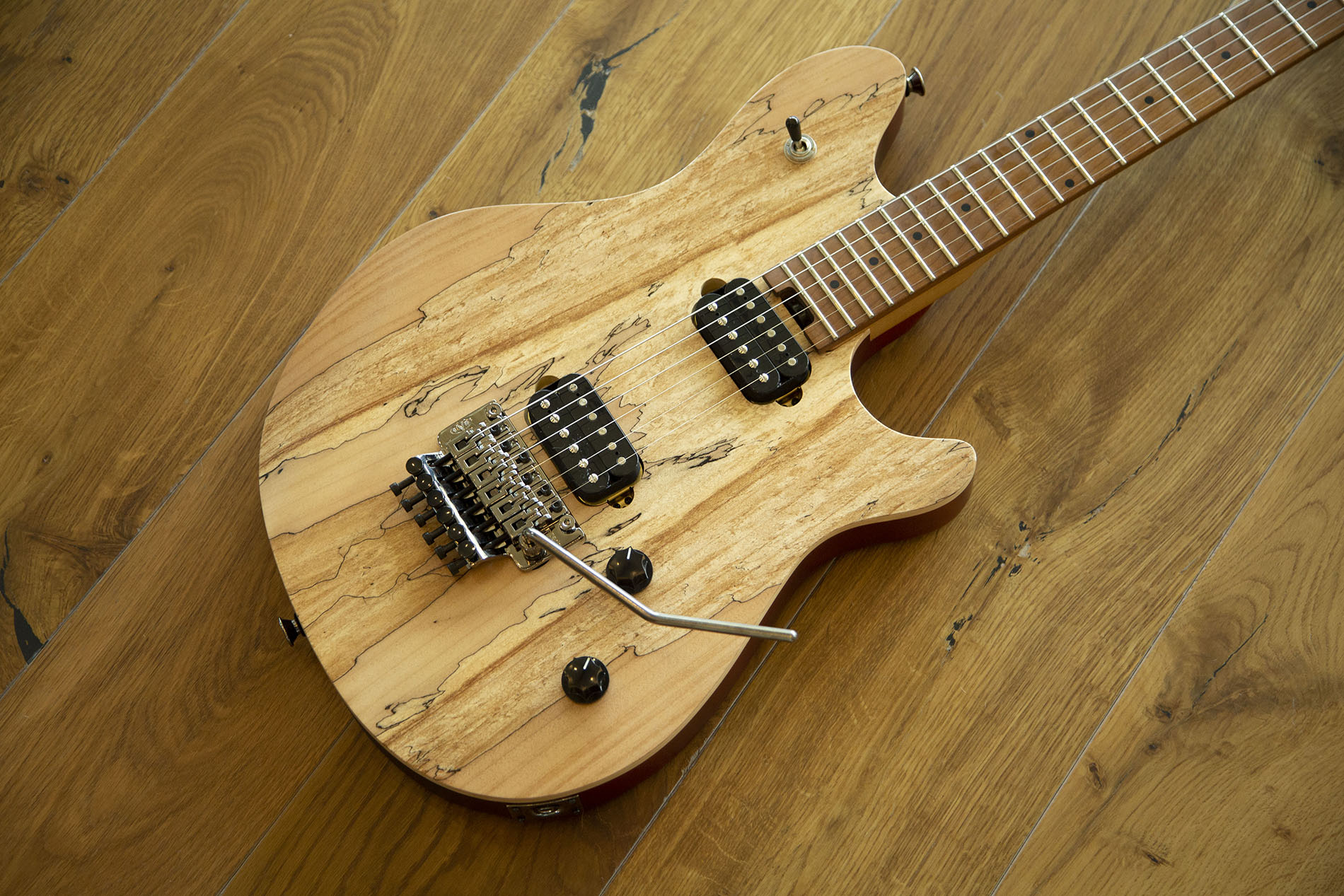 5150III 50S 6L6 Head and 5150III 50S 2×12 Cabinet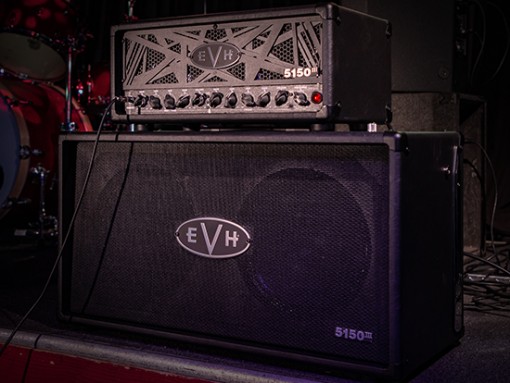 The new EVH® 5150III® 50S 6L6 head is a tone monster, packing three channels of tried and true sound for any playing style you toss its way, from crispy cleans and chunky overdrive to saturated distortion. Pair it with the 50-watt 5150III 50S 2×12 cabinet loaded with two 12" Signature Celestion® G12H Anniversary Series speakers and you've got yourself a match made in rock 'n' roll heaven.