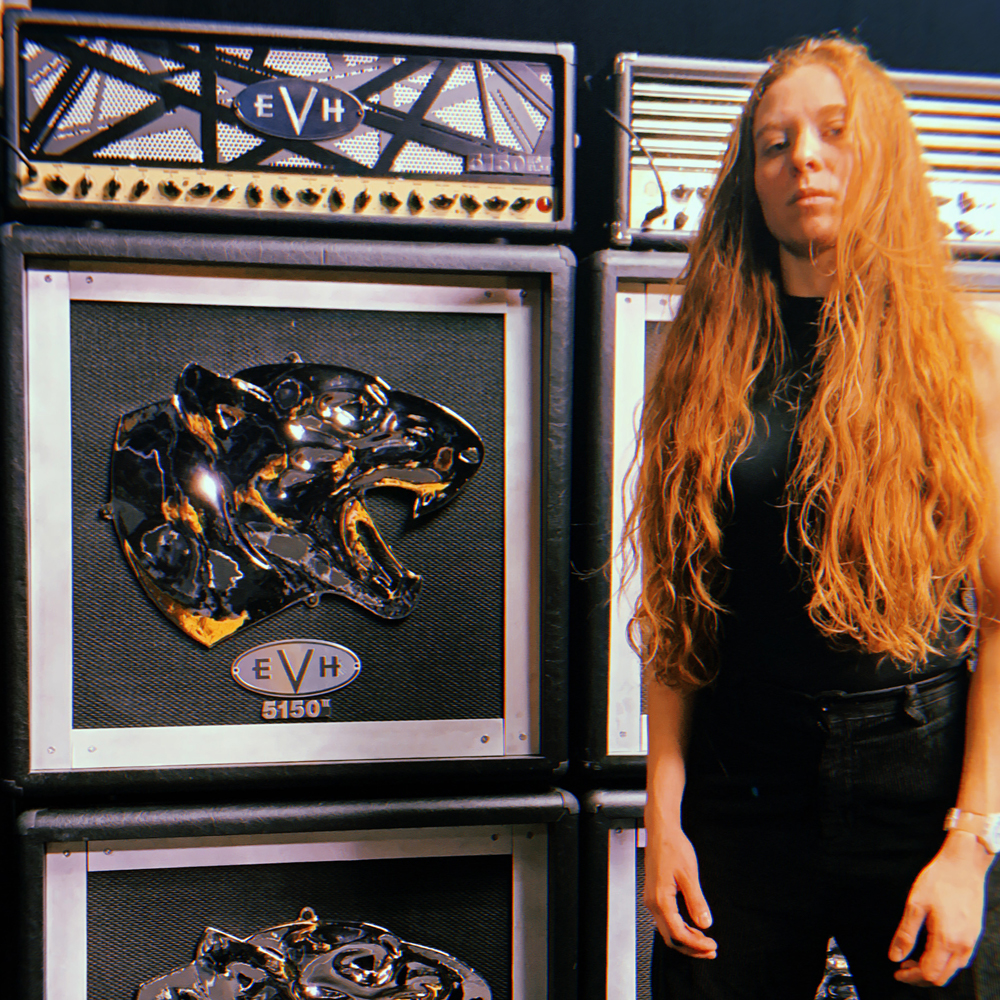 Code Orange guitarists Dominic Landolina and Reba Meyers graced the June cover of Premier Guitar magazine. For the inside cover story, the bandmates talked about latest effort Underneath and how they achieved their tone.
"A lot of our past records, we would hit a point where we just couldn't get it any better, and we didn't know how to," said Meyers on the creative process of Underneath. "We realized if we took what we do to the absolute fucking edge, we could really make something important and bigger than ourselves. Especially bigger than our individual selves, because it's a full band effort."
Since its release, Underneath has been praised for skillfully melding elements of industrial, heavy metal and hardcore.
"In the time from Forever to writing Underneath, we became better musicians and we also figured out a clearer picture of what we wanted to do and what equipment we wanted to use to take our ideas further," noted Landolina.
Landolina and Meyers both utilized their arsenal of EVH heads to capture a layered sonic texture.
"I recorded all my rhythm parts with the real EVH® 5150III® 100W EL34 head I use live, and some of the leads I did on one of the lower wattage EVH 5150III [heads]," said Meyers. "Our music is so layered. I wasn't going to allow the guitars to be buried. Tracking a lot of guitars in the box lets them cut through, stay clear and smooth, and live in a very specific frequency range without losing their body."
Read Premier Guitar's full interview with Landolina and Meyers here and follow Code Orange here for more musical news and announcements.