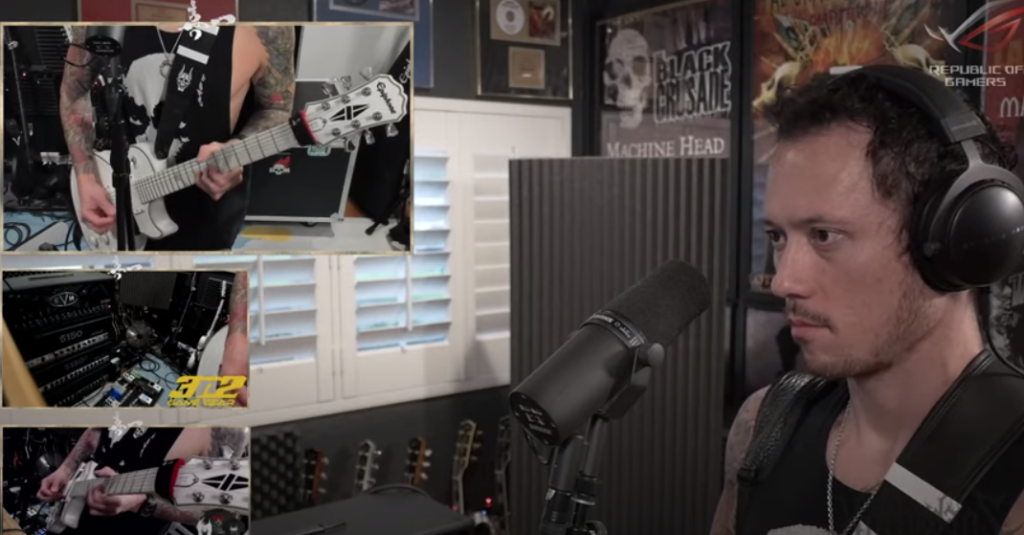 Trivium frontman and guitarist Matt Heafy has a new "toy" to play with in the form of the EVH 5150III® 100S head – all thanks to bandmate Corey Beaulieu.
"In his typical fashion, @coreytrivium has convinced me to obtain more gear," captioned Heafy on Instagram with a new shot of his head. "This @evhgear stealth is ridiculous. Watch for yourself on YouTube.com/matthewkheafy."
In the 41-minute video demo, Heafy plugged in the new EVH 5150III 100S head for the first time and shared his first impressions.
Starting off on the blue channel, one of the first things to capture his attention was the low end power, courtesy of the rear-panel resonance control.
"What's crazy is how strong the low end is," said Heafy. "A lot of amps you don't notice low end. This you notice.
"The resonance is insane; I just put it to 10. It's a little insane."
Over on the green channel, Heafy found that "the clean is fantastic; this is a great clean."
Switching over to the red channel 3, Heafy's eyes lit up as he proclaimed, "Damn, I have not played with rhythm tone like this without needing a lot of stuff in front of it."
All in all, Heafy marveled that the head "sounds incredibly organic."
Closing out with a Trivium song playback, Heavy noted that "proof is in the pudding."
"I think this thing double-quaded would sound unbelievable," said Heafy. "Massively, massively impressed."
Watch Heafy in his full video demo below.