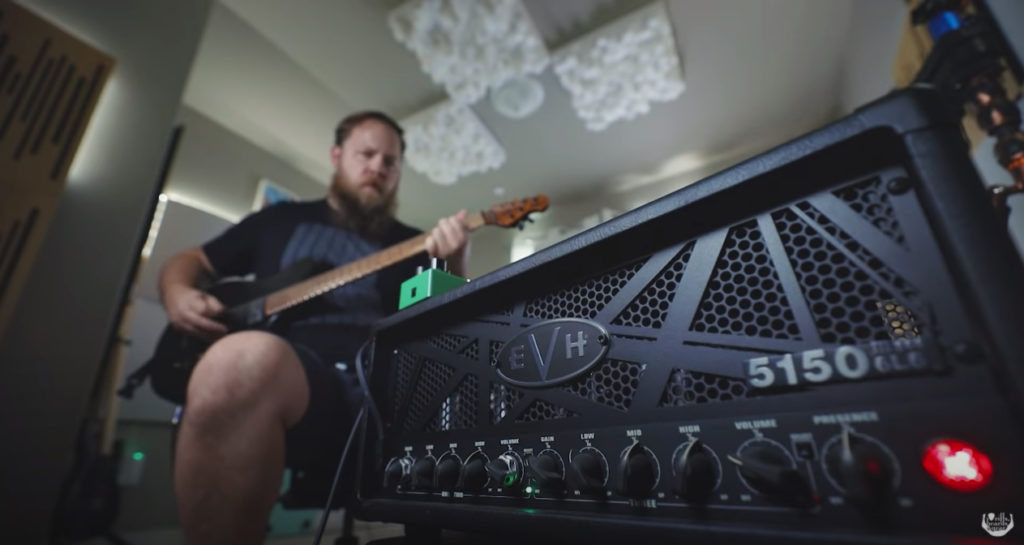 Ryan "Fluff" Bruce, of the popular YouTube channel Riffs, Beards & Gear, recently featured the 5150III® 50S 6L6 in a video demo that broke down its three channels and unique specs.
"The Stealth is basically incorporating all the changes Eddie wanted to see after touring with [6L6] heads," said Fluff. "This is just a greatest hits and update on voicings and features what Eddie wanted to see in the amp itself."
The 50S 6L6 features dual concentric gain and volume controls so that settings are not lost as you jump back and forth between channels.
"I really, really love [dual concentric knobs], so you have independent controls for gain and volume depending on which channel you're on," noted Fluff.
Fluff also focused on the head's overall tonal capabilities and added gain.
"The blue channel has been revoiced with more low-mid going on and it's a little bit more gain," said Fluff. "The red channel has also been revoiced slightly. The gain tapper on the pot is much, much better."
In conclusion, Fluff heralded the amp for having the "most bang for the buck."
"Lastly, this amplifier goes for about $1,300," said Fluff. "That may seem like a lot of money for a 50-watt amp. However, you are getting three channels, external bias points, all the gain you could possibly ever want, a footswitch, and just awesome tonal goodness.
"If I had to pick a single EVH amplifier to pick out of the entire EVH family, this guy would be it. I love the revoicing. You get a little bit more than the other versions of the EVH 50-watt series. This would be the only EVH I would own if I had to own just one."
Watch Fluff's video review of the 50S 6L6 below.