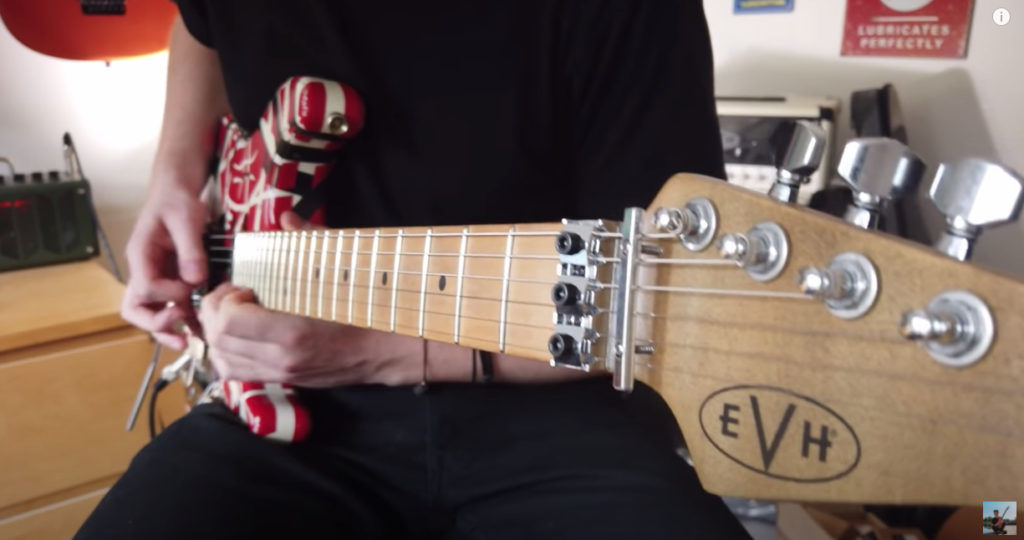 The EVH® Striped Series Frankie guitars have been flying off the walls of our dealers almost immediately, but YouTube guitar whiz Cameron Cooper got his hands on one for a new video demo.
"It's absolutely superb!" said Cooper.
The basswood body is decked out in Eddie's famous red with white-and-black stripes with heavy relicing to mirror his original Frankenstein guitar. The relic job even extends to the bolt-on quartersawn maple neck.
"I have to say, my favorite thing is the neck!" said Cooper. "Not only in terms of its profile but also the way it's aged. It looks really dirty. It's just superb. For the Van Halen player and collector, this is a serious guitar."
Watch Cooper's demo of the Frankie below.