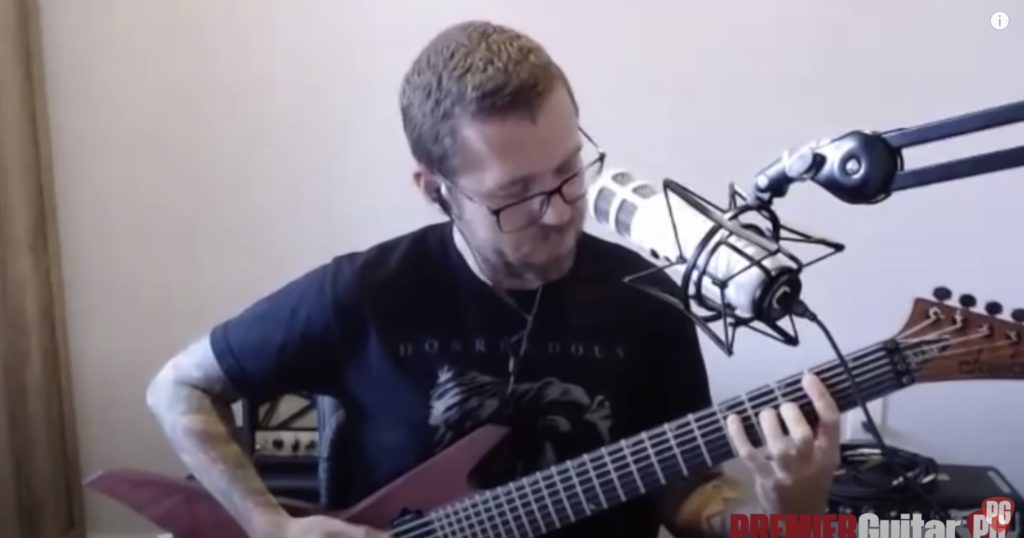 Guitarist Dave Davidson discussed his EVH gear with Premier Guitar's Chris Gill in a new virtual episode of Rig Rundown.
"I wouldn't play anything if I didn't love the sound of it!" said Davidson of using EVH amps. "I'm not going to play something to get an endorsement. I have to really get behind the product, and the EVH amps just sound amazing."
In the clip, Davidson showcased his EVH® 5150III® 50W EL34 head, which features seven JJ ECC83S preamp tubes, two JJ EL34 tubes and three channels for clean, crunch and lead.
"I love the sound of the red channel, that's my go-to channel for anything involving riffs or solos," said Davidson. "Sometimes high-gain amps do one thing and then the clean channel is an afterthought, but it's also nice that EVH amps have that Fender-style clean channel. It's bright, chime-y, and also warm if you want it to be. They work great for anything from metal to rock and even jazz."
While Davidson normally tours with his larger 100W EL34 head, the 50-watt version is more than able to step up to the plate if he needs it.
"The 50W EL34 head has tons of juice," said Davidson. "I've actually used this on tour and I'm never maxed out for volume, it's always got more than enough volume I need!"
Watch Davidson in the episode of Rig Rundown below (skip ahead to 20:57 for the amp section), and follow the guitarist here for more musical news and announcements.