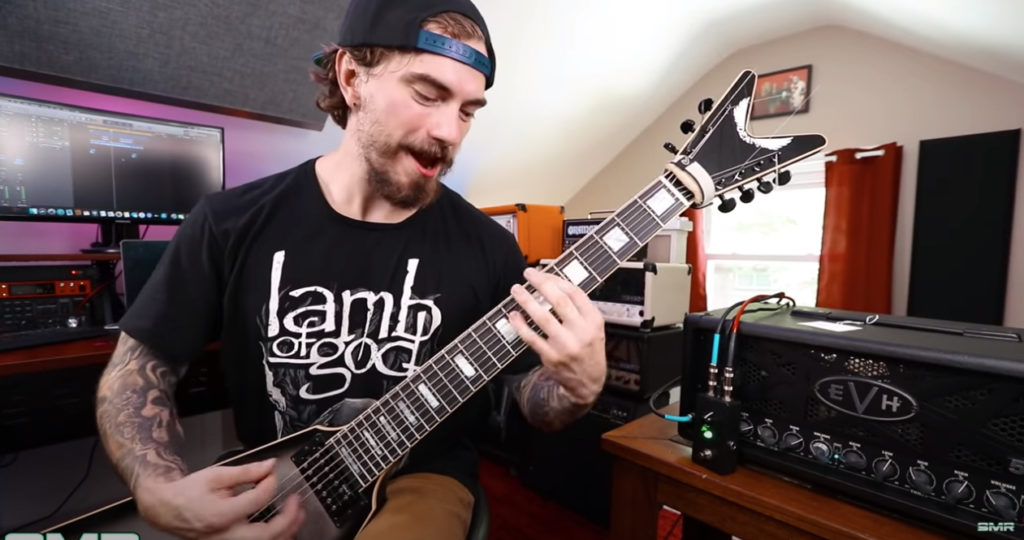 YouTuber and guitarist Ray of Stay Metal Ray showcased EVH® 5150III® 50S 6L6 head's incredibly brutal tones in a new demo video on his channel.
"It's so sick," said Ray. "This head is not a disappointment in the slightest. This amplifier is everything that I could ever want from an EVH amplifier."
Crammed with the most gain EVH has ever packed into an amp, the 50S is ideal for extreme styles of metal or dropped tunings, and Ray was particularly loving channel two.
"Channel two for me is the money maker for this amplifier," he said. "Channel two on the Stealth is almost perfect, honestly. If the heavier-side of things isn't your vibe, you can certainly get away with channel two on this amplifier without the help of an overdrive or boost pedal."
The radiant transparency of channel one's clean tone did come as a surprise to Ray, however.
"I really don't care about clean channels, but honestly I was pleasantly surprised with how clean this amplifier was," he said. "Channel one is not just a throwaway channel. It's actually very usable."
Ray closed his demo applauding the 50S head's adaptability and versatility.
"[The Stealth] is a darn near perfect amplifier," concluded Ray. "I don't know how you could beat this amplifier for a metal player. It is everything you could ever want in three channels and is just perfect sonic goodness."
Watch Ray run through the sonic spectrum of the 50S 6L6 in the demo video below.