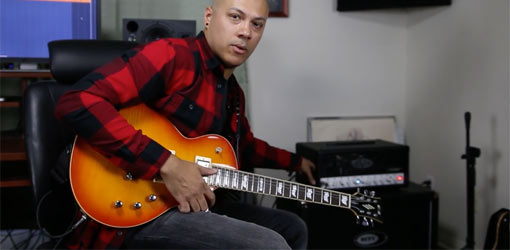 Ex-God Forbid guitarist Doc Coyle recently broke down the rig he uses with his new band, Vagus Nerve, for the people at Gear Gods.
That includes his EVH 5150 III amp, EVH 50 and 100 watt heads and MXR EVH Eddie Van Halen Phase 90 and MXR EVH-117 Eddie Van Halen Flanger pedals.
"I've essentially played every iteration of the [EVH] amp," said Coyle. "These amps are just rock-solid, they're versatile, and I haven't found anything that really has made me want to move on."
Watch Coyle talk and demonstrate his gear in the clip below, from guitars to amps to his pedal board.