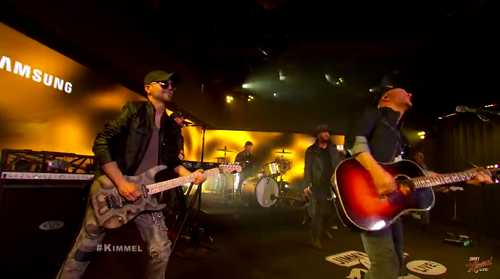 American country music duo LoCash made their late night television debut on Jimmy Kimmel Live last week.
The pair have been making waves with their hit "I Love This Life" and new single "I Know Somebody," which were both included in their two-song Kimmel performance. The duo was backed by a five-piece band, whose guitarists Paul Scott and David White showed mad love for EVH amps. Check out the massive stacks on each end of the stage.
Watch the Kimmel performances below and visit the official LoCash site for a list of tour dates.