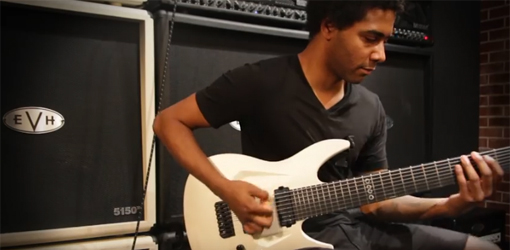 London progressive metal/djent band Monuments kicked off their North American tour on March 16 with a show at Austin's Metalsucks South By South Death.
Before they crossed the pond, however, guitarist Olly Steele caught up with our EVH team in Europe to film a killer demo for the EVH5150III 100 S Head and Cab.
Watch below as Steele plays "Origin of Escape" off  The Amanuensis.