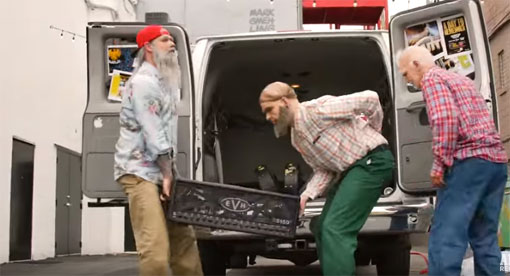 Florida rockers A Day to Remember marked last week's release of highly anticipated new album Bad Vibrations with a new video for its track "Naivety."
Directed by Darren Doane, the video opens with a TMZ style news package hyping the band's reunion tour before revealing that they have aged quite considerably.
We then see ADTR hitting the road, struggling to make the late-night van drives and breaking their backs as they try to load in their gear, all set to reflective lyrics such as "thinking back when we were younger, all of the things we believed that we could do. Don't wanna live by fear of failure, where's my naivety?"
A Day to Remember is heavily touring in support of the album, currently sharing the stage with Blink-182 with a slew of dates also booked well into 2017. View their upcoming scheduled shows here.