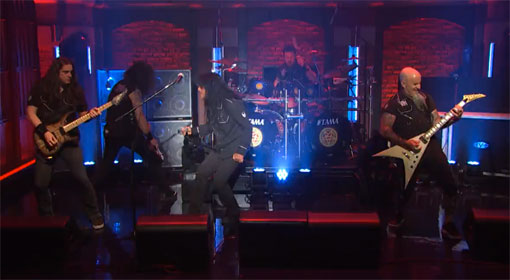 Last week Anthrax made their debut on Late Night with Seth Meyers, where they gave a bruising performance of new single "Monster at the End" off 2016 critically-acclaimed album For All Kings.
Check out the clip below, featuring Scott Ian amping his guitar with a few EVH cabs.
The thrash metallers tour in support of  For All Kings and in celebration of their 35th anniversary kicks off September 9 in Cleveland. Click here for all tour date info.