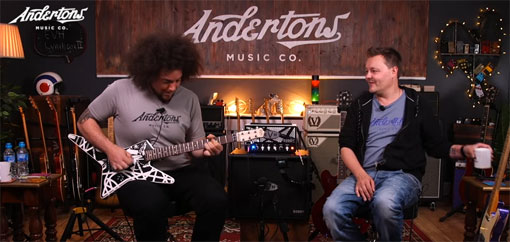 In a new video clip, Andertons Music Co's Pete and Rabea take a deep dive into the 5150III® 15W LBXII Head, which they call a "black and white box of joy."
The guys cover a few of its key features, including a demo of both the green (clean) and blue (overdrive) channels.
"As far as like heavy riffage tones and shred tones go, it's just got it in buckets," proclaims Rabea.
The video also nicely highlight the EVH Striped Series Star.
Watch and enjoy below …