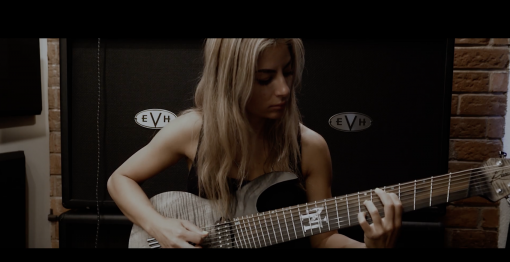 Axe ace Nicole Papastavrou of We Start Wars —the Nita Strauss-led all-female groove metal band— recently teamed with former Allegaeon guitarist Ryan Glisan for a new side project called Brainwave.
The duo hit the EVH Showroom in Burbank, Calif., to shoot a playthrough of their debut single, "S.P.A." Papastravrou plugged into an EVH 5150IIIS 50W 6L6 head with a pair of 5150® 4×12 straight cabinets, while Glisan played through an EVH 5150IIIS® EL34 head also through a pair of 4x12s.
The setup tackled the rapid prog-style of "S.P.A" with ease, delivering bright, glassy notes over aggressive high-gain.
After hearing the versatile and excellent performance, you can count us as new fans!