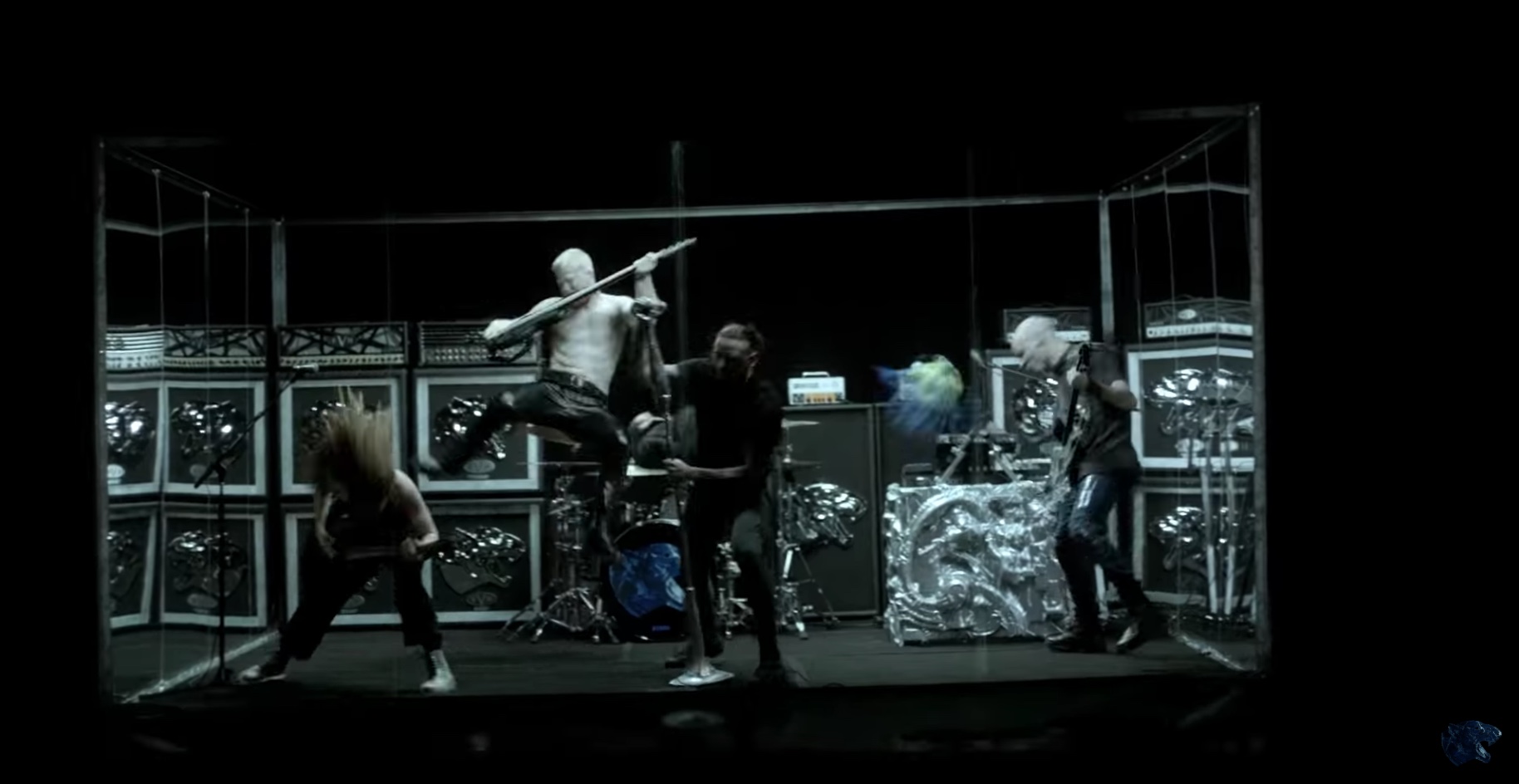 Hardcore punk outfit Code Orange released a brutal music video for new song "Swallowing the Rabbit Whole," off upcoming fourth studio album Underneath.
The Max-Moore directed video opens to a man engulfed in flames, burning alive. As the character succumbs to the fire, the scene cuts to another body wrapped in a plastic bag on a gurney, with another ghost-like figure hovering above. A close up of a rabbit also makes an appearance, as the clip cuts to the band pummeling away in front of a wall of EVH® 5150III® cabs.
Reba Meyers tears it up through an EVH 5150IIIS 100W EL34 head, while fellow guitarist Eric Balderose delivers plenty of tonal clout with his EVH 5150III 50W 6L6 head.
Give this new video a watch below, and catch the Grammy-nominated Code Orange on tour here.