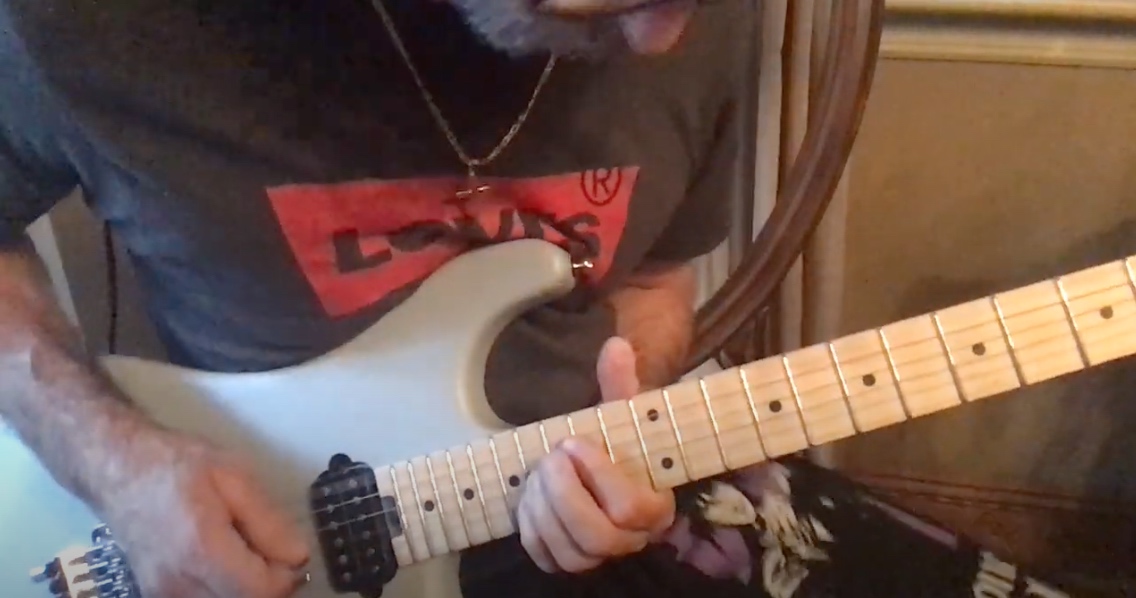 BlackLace guitarist Carlo Fragnito recently posted a blistering video performance on his YouTube channel of Van Halen's "I'm The One" off their eponymous debut record.
Armed with an EVH® 5150® Series Standard in Satin Primer Gray, Fragnito blew through Eddie's guitar work in the song with impressive finesse.
Check out Fragnito's full cover below.