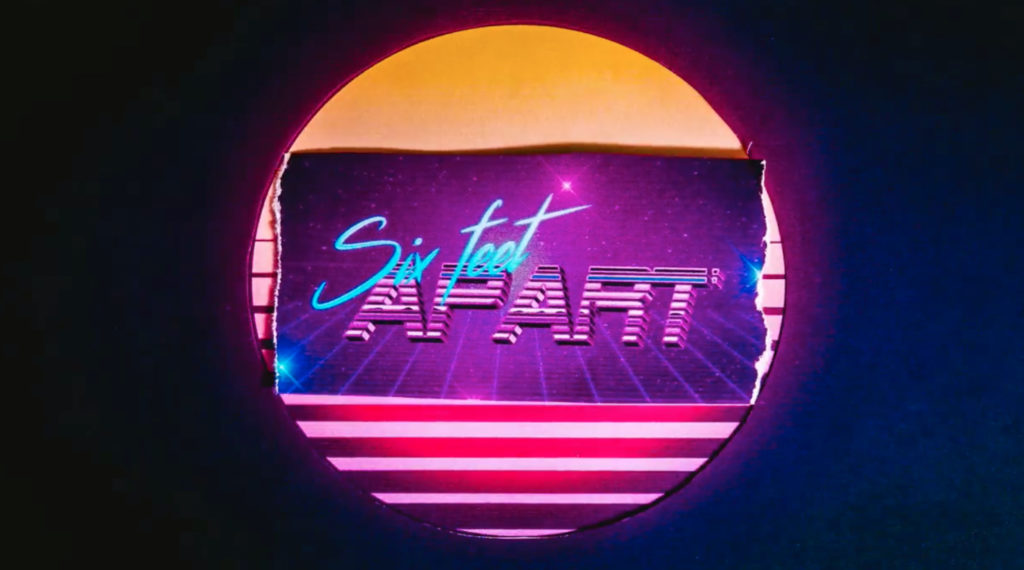 Country artist Shawn Perry has released the lyric video for his pandemic-appropriate single "Six Feet Apart."
"How this song came about was pretty hilarious," said Perry in an interview with Ghost Cult. "My manager, Dennis Sanders, actually gave me the idea. We were talking on the phone back in March when the pandemic shutdowns first started happening. Dennis said to me, 'You know somebody, should write a song called, 'How can I love you if we're six feet apart?' That would be a great country song!'"
Recorded in just six hours, it didn't quite come out as a "country song."
"The finished product is less of a 'Country Song,' but that is still in there; like all of my music, but it's more of a genre-spanning epic power ballad that was HEAVILY influenced by two of my favorite bands: U2 and Van Halen, " said Perry.
Bitchin' tone from Perry's EVH® 5150III 50S 6L6 head gave this number its killer flair while flashy '80s-inspired themes splashed on the screen as the video progressed.
Watch Perry's stop motion video for "Six Feet Apart" below and follow him here for more music news and announcements.